Why Chefs Should Consider Coffee and Food Pairings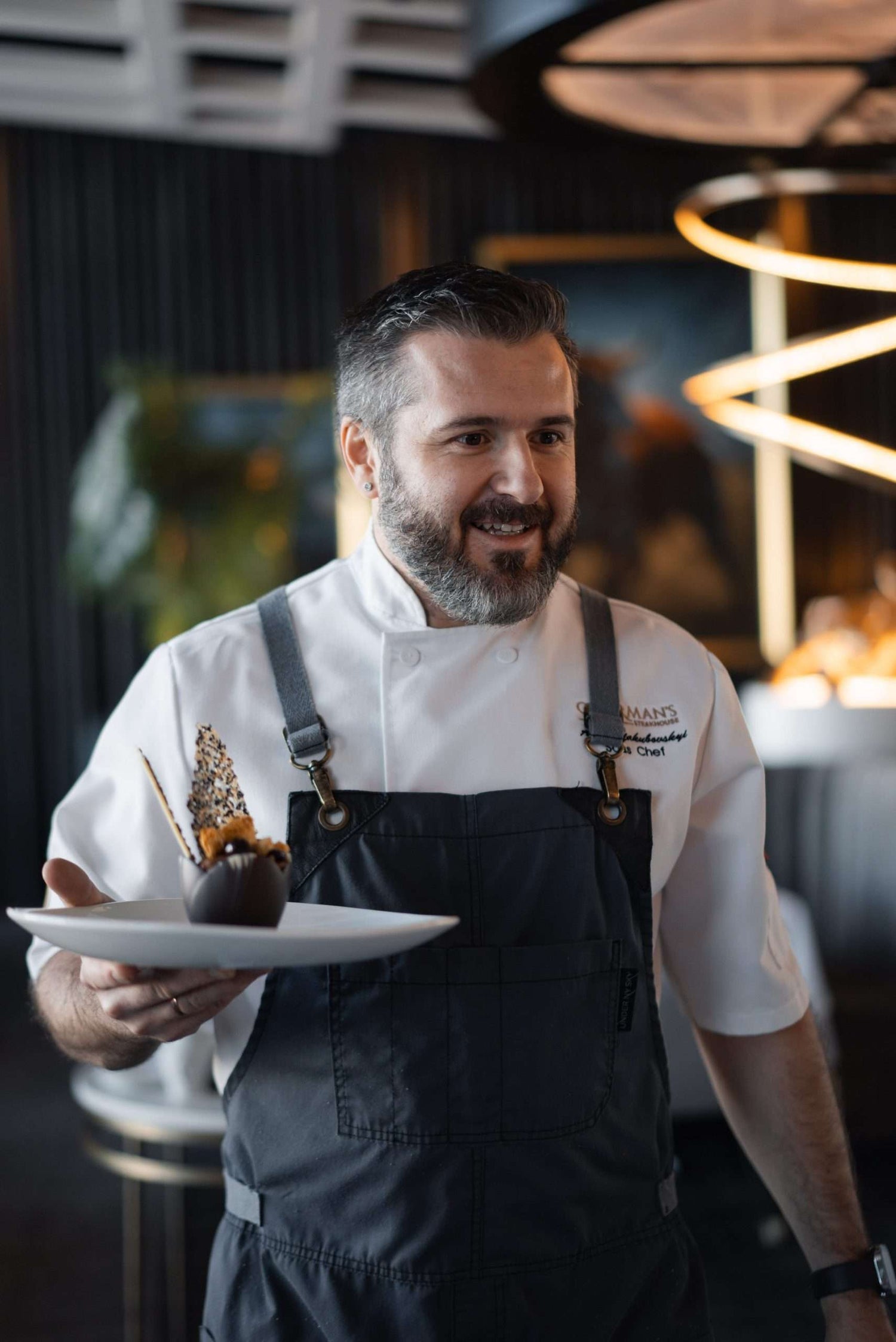 Why should chefs consider coffee and food pairings? You understand as a chef how important it is to pair food and wine to produce a satisfying dining experience. Have you thought about the potential for coffee to elevate your meals, though? A carefully designed coffee program may set your restaurant apart from the competition and provide your customers a truly exceptional dining experience.
Benefits of Coffee Programs in Restaurants
By developing a coffee program, you can:
Add a new dimension to your menu: A coffee program allows you to offer a new range of flavors and textures to complement your dishes, creating a complete sensory experience for your diners.
Increase revenue: Coffee is a high-profit item that can help boost your bottom line. With the right coffee program, you can upsell to diners who are looking for a complete dining experience.
Create a unique identity: With so many restaurants out there, it can be challenging to create a unique identity. A coffee program can help set your restaurant apart and create a loyal following of diners who appreciate the attention to detail and commitment to quality.
Adding a New Dimension to Your Menu
With the help of a coffee programme, you may provide a variety of tastes and textures to go along with your meals, giving your customers a whole sensory experience. Like wine and food, coffee and meal combinations can bring out the best in both the coffee and the dish. Coffee can be consumed as a beverage or as a food element, and it goes well with dessert, breakfast, and even as a palette cleanser in between courses.
A coffee programme might also let you highlight various roasts and brewing techniques. You may accentuate the distinctive flavours and qualities of each coffee by providing a choice of brewing techniques, such as drip coffee, pour-over, or French press as well as either hot or cold coffee options could be incorporated.
Increasing Revenue
Coffee is a high-profit product that can help you increase your revenue. If you have a good coffee programme, you can upsell to customers who want a full meal experience. Providing excellent coffee selections that go well with your food can entice customers to indulge in an extra cup or perhaps try a different coffee beverage.
Also, by gaining a reputation for serving superior coffee, you might draw in new clients who are searching for a whole dining experience that includes outstanding coffee.
Creating a Unique Identity
It can be difficult to establish a distinctive identity among the various restaurants available nowadays. But, a coffee programme can help distinguish your restaurant from the competition and develop a devoted clientele of diners who value the care and dedication to quality.
You can demonstrate your dedication to quality and attention to detail by concentrating on a carefully designed coffee programme. In the busy restaurant industry, this can assist you in developing a distinctive character.
Coffee and Food Pairings
One way to create a truly unique coffee program is by incorporating coffee and food pairings. By offering coffee options that complement your dishes, you can take your dining experience to the next level.
Here are three coffee and food pairings to consider:
Light Roast Coffee with Seafood
The subtle flavors of light roast coffee make it an excellent pairing for seafood dishes. The lightness of the roast allows the flavors of the coffee to complement the delicate flavors of the seafood.
Pairing Suggestions:
Grilled shrimp and a cup of light roast coffee with citrus notes
Seared scallops and a cup of light roast coffee with floral notes
Served with Ethiopian fully washed coffee offering.
Medium Roast Coffee with

Savoury

Dishes
Medium roast coffee has a balance of acidity and body, making it a versatile pairing for a variety of savory dishes. The medium roast coffee can enhance the flavors of dishes such as burgers, steaks, and roasted vegetables.
Pairing Suggestions:
Grilled steak and a cup of medium roast coffee with nutty notes
Roasted vegetables and a cup of medium roast Bullrider coffee with chocolate notes
Dark Roast Coffee with Chocolate Desserts
Dark roast coffee has a bold and rich flavor that pairs well with chocolate desserts. The strong flavor of the coffee complements the sweetness of chocolate, creating a harmonious balance.
Pairing Suggestions:
Dark chocolate cake and a cup of dark roast coffee with smoky notes
Chocolate truffles and a cup of French Saigon dark roast coffee with caramel notes
Espresso and Cappuccino Pairings
Espresso and cappuccino are two popular coffee options that can add a new dimension to your menu.
Espresso: A shot of espresso is a bold and intense coffee that pairs well with rich, creamy desserts and chocolate-based dishes.
Pairing Suggestions:
Tiramisu and a shot of espresso with a hint of dark chocolate
Cappuccino: A cappuccino is a creamy and frothy coffee that pairs well with sweet dishes, such as pastries and cakes.
Pairing Suggestions:
Blueberry muffins and a cappuccino with a hint of vanilla
A coffee program can add value to your restaurant's products by giving your menu a new depth and giving it a distinctive personality. You can elevate your dining experience and provide your customers a genuinely memorable dining experience by introducing coffee and food pairings. So think about creating a coffee program that goes well with your meals and makes your business stand out from the comp