Partnership in Coffee Excellence
Working closely with us, you gain access to our extensive knowledge base, innovative practices, and superior quality coffee products. Our team's deeply rooted passion for coffee, meticulous attention to detail, and commitment to ethical sourcing and quality are what set us apart. We're not just another supplier; we're partners in crafting a remarkable coffee experience.
Our Promise
Our commitment to the art and science of coffee roasting ensures that every batch meets our stringent standards of flavor and quality. You'll serve exceptional coffee that wows every time.
We source our beans through Direct Trade, working closely with passionate farmers. This philosophy not only assures ethical sourcing but also unique, stand-out flavor profiles, giving you an edge in the market.
Partnering with Fratello means more than a supplier relationship. We're a supportive team dedicated to your success. Benefit from our expertise, innovative practices, and collaborative spirit to grow your business.
WHOLESALE SERVICES
At Fratello, we're not just coffee roasters; we're your partners in crafting exceptional coffee experiences. We offer comprehensive support to café owners, from those with a budding concept to established businesses looking to elevate their coffee game. When you choose Fratello, you gain access to a team of seasoned coffee professionals committed to your success.
2
Espresso and Coffee Equipment
Quality coffee deserves quality equipment. We guide our clients in selecting the best machines and brewing tools tailored to their needs and budget. From the unparalleled craftsmanship of Slayer Espresso machines to the reliability of Nuova Simonelli and Fetco brewers, we've got you covered. Our offerings also include essential accessories and 24/7 technical support through our trusted local service partners.
Our consulting services are designed to help you serve Fratello coffee at its best. We offer personalized recommendations on coffee selection, equipment, and training. Our consultants bring a blend of business acumen and coffee passion to the table, ensuring that your café not only serves great coffee but also thrives as a business.
Whether it's mastering latte art or exploring alternative brewing methods, our training programs are tailored to meet your specific needs and are included as part of your partnership with Fratello.
Discover the journey of Fratello coffee—from farm to cup—through our educational seminars. These sessions offer a deep dive into coffee sourcing, roasting, and brewing, including a tour of our roasting facility and interactive cupping sessions. It's an excellent opportunity for you and your team to gain a holistic understanding of coffee, ensuring you serve only the best to your customers.
Start Your Journey Today
Reach out to explore the possibilities of our wholesale partnership. Together, let's bring exceptional coffee to more people.
Follow @fratellocoffeeroasters
on Instagram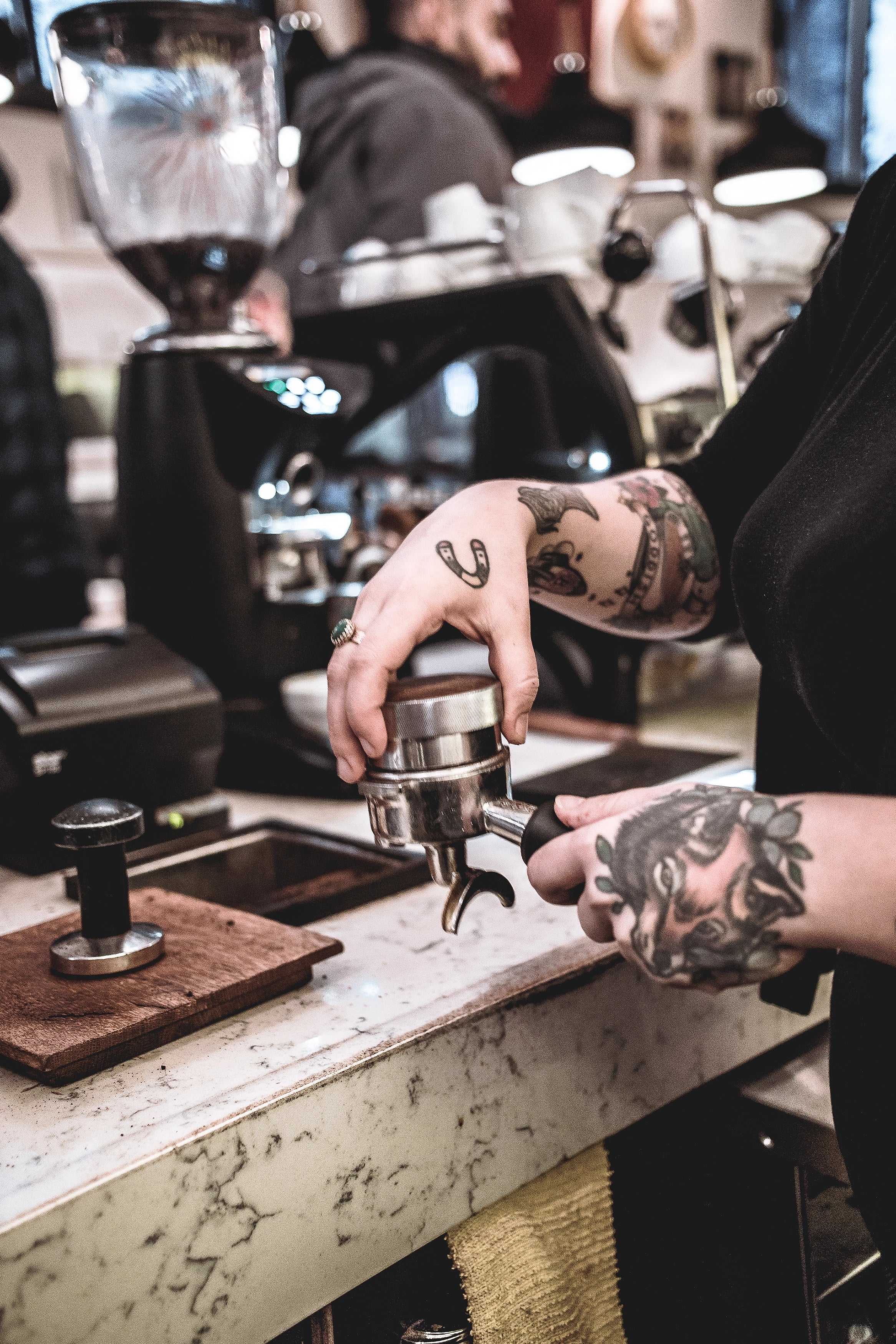 Some header
Some description.