4 Things to Know When Buying Coffee for Home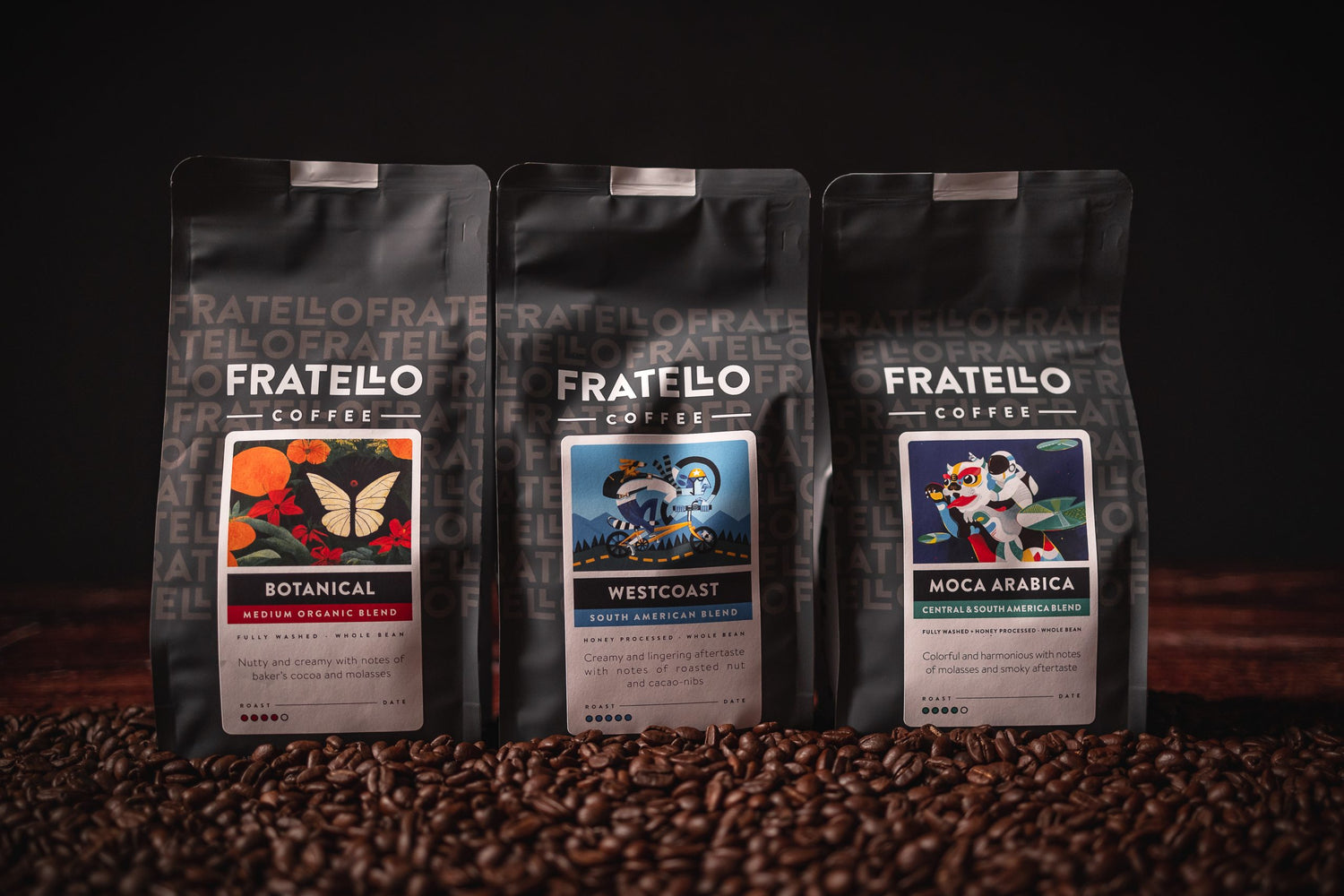 Buying coffee for home is something people do each week and enjoy almost every morning in their homes. There is so much that one can know when purchasing the right coffee. It is more than the brand or name on the table. There are several factors and things to be looking for when you are buying your next bag of beans. We put together a list of the top 4 things to look for when it comes to buying beans and keeping these fresh!
FRESHNESS: Freshness is the key! This will go against culture but think smaller is better, for freshness reasons. If coffee is older than 3-4 weeks after its roast date it may not necessarily be stale it just may lose dome of its delicate, brighter and more complex flavours.
ROAST DATE: Look for a roast date on the packaging. This will always be dependent on how you choose to brew your coffee. If you don't see a roast date there is no way of knowing how long those beans have been packaged into that bag.
AGE: If you are wanting to use your coffee for espresso extraction we suggest that coffee is best aged at least 7 days from its roast ate. If you are choosing to use it for Pour Over, Regular Drip, French Press or Aeropress than we suggest brewing the coffee as early as 24 hours after roasting.
STORAGE: Keep coffee fresh. We suggest to avoid storing coffee in the freezer. This will dry up any oils in the coffee which can be essential to come out of the flavour. We suggest keeping the coffee in a airtight container and stored in a cool dry place away from the direct light.
You can purchase our beans directly from our site or in store at Analog Coffee located on 17 Ave SW, Calgary Farmers Market or Corbeaux Bakehouse.