Analog Coffee Announces its 3rd Location in South Calgary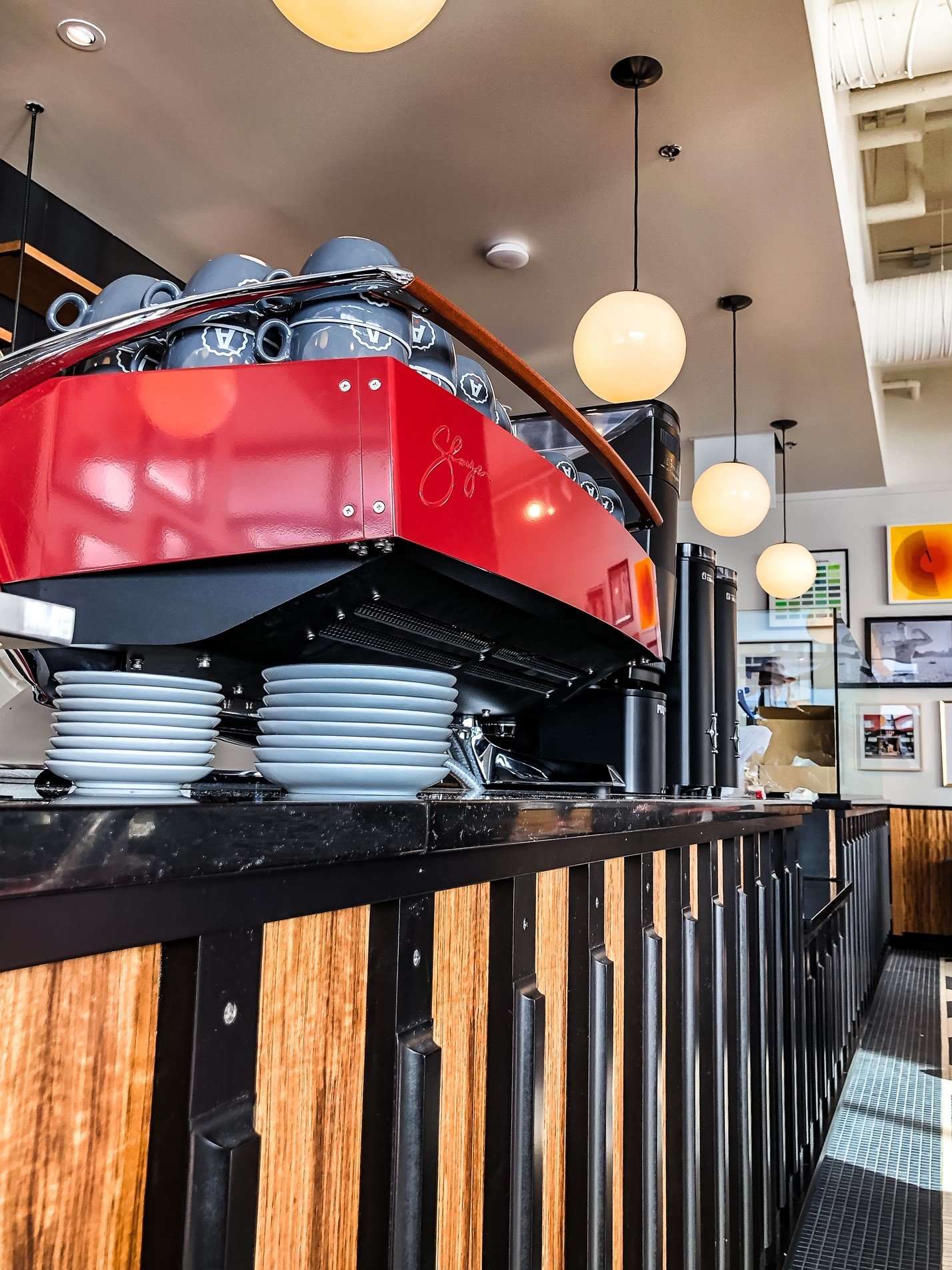 Fratello Coffee Roasters is excited to announce a fall 2015 opening for a brand new Analog Coffee location in Southcentre Mall. Fratello recently celebrated its 30th anniversary of roasting coffee in the Calgary community and this new Analog Coffee location will join the current location in the Calgary Farmers Market and the flagship location on 17th Avenue SW.
FOR IMMEDIATE RELEASE
Fratello Coffee opens its 3rd location in South Calgary
Brothers Russ and Chris Prefontaine, co-owners of Fratello Coffee Roasters, have a vision to create spaces for Calgarians to experience community and quality. These spaces exist within the Analog Coffee locations and at Corbeaux Bakehouse, a new concept bakehouse inspired by communal eateries in Europe and other cosmopolitan locales.
The Southcentre Mall coffee house will bring what people love at the 17th Avenue and the Farmers Market locations, including exceptional beverages handmade by trained baristas, community atmosphere and quality service. The menu will additionally offer a broad food service with fresh ingredients from Corbeaux Bakehouse.
This new Analog Coffee location will expand the craftsman coffee experience from existing primarily in the downtown core and surrounding areas to the south quadrant of the City. It will provide shoppers and local residents with an opportunity to retreat and enjoy a meticulously-prepared beverage; an opportunity to take a moment and taste a cup of coffee, not just drink it.
"Southcentre is proud to welcome Analog, a great local business which complements our growing family of retailers and services", says Shawn Hanson, General Manager, Southcentre Mall. "Our shoppers appreciate quality and Analog is the perfect addition to enhance the guest experience."
The fall 2015 opening of Analog Coffee in Southcentre Mall is perfectly timed for shoppers and the south Calgary community to enjoy for this year's holiday shopping season.
Social Media and Marketing for Fratello Coffee Roasters