Nicaraguan Java: From Coffee Plantation to Palate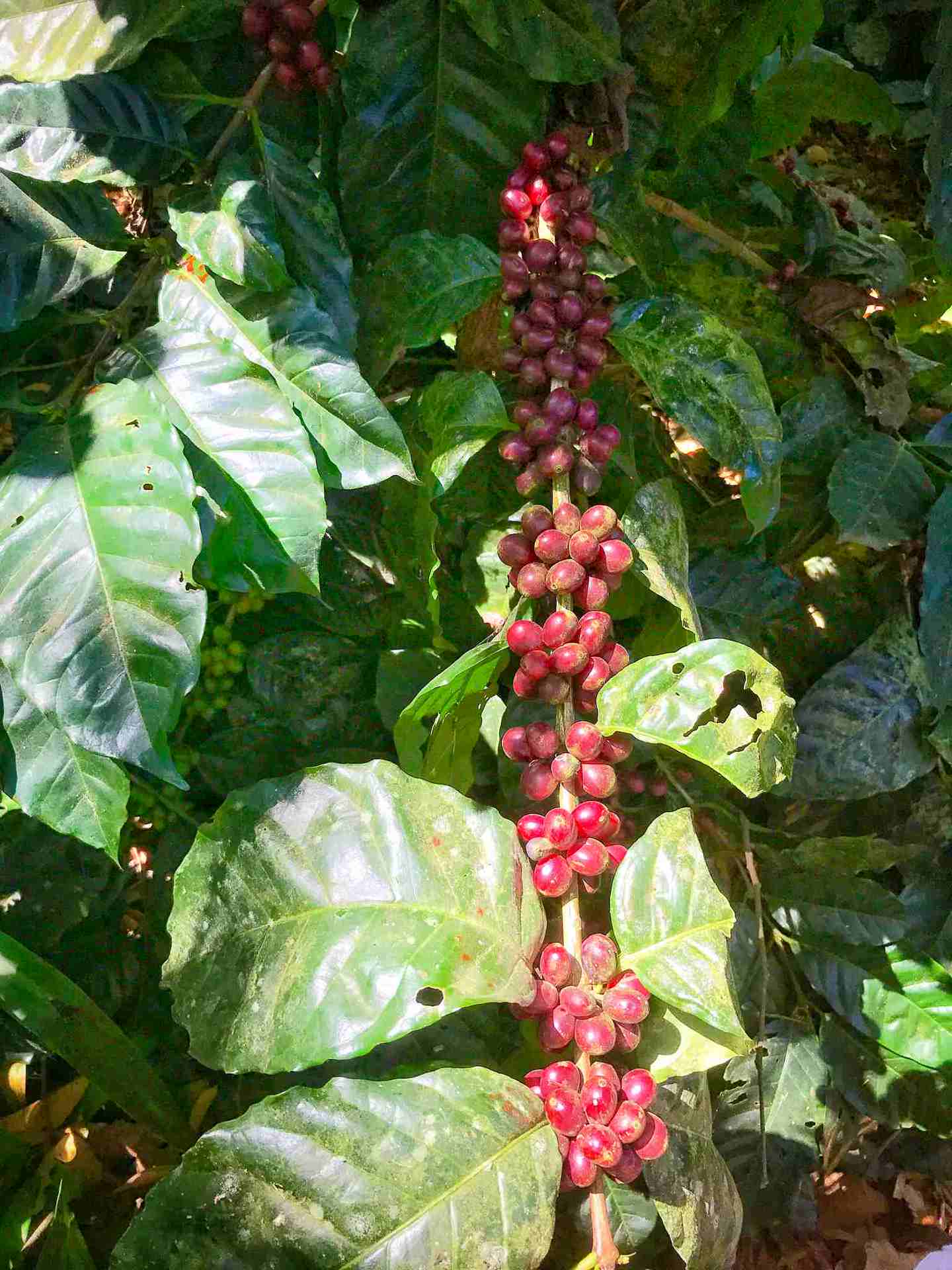 Fratello has a brand new coffee in the works and you're about to get the inside scoop. The Nicaraguan Java, sourced by Fratello's head roaster David Schindel, is on its way to being in a coffee cup near you! I sat down with David to learn a bit more about his recent trip to Nicaragua and how this coffee travelled from farm to Fratello.
Kwin Dean: Hey David, sounds like your recent trip to Nicaragua was pretty productive! How many farms did you visit while you were there?
David Schindel: I visited 5 farms total on my trip to Nicaragua; the Mama Mina farm, the Los Placeres farm, two other smaller farms and finally the Limoncillo farm, where I found the Nicaraguan Java, or Nica Java for short. Finca Limoncillo was probably one of the most beautiful places that I visited on my entire trip, as you can probably tell from the pictures.
KD: What stood out to you about this particular farm?
DS: The huge waterfall right in the middle! And the large size of the farm…it's 171 manzanas; or close to 300 acres. The Nica Java lot made up only a few acres of the entire farm.
KD: Tell me a little bit about the background of Finca Limoncillo and Fratello's relationship with the farmers.
DS: This farm is owned by the Mierisch family, whom we've been working with for 6 or 7 years now. They also own the Mama Mina and Los Placeres farms that we've gotten some really nice coffees from in the past. The Mierisch family is pretty well established in the coffee community. They have 9 farms, with some in Honduras as well. Their website, fincasmierisch.com, is a really good source of information on each farm and can give people a broader idea the coffees that are grown there and the teams that work there.
KD: What are the working conditions like at Finca Limoncillo?
DS: In comparison to the quality of life that most Nicaraguans lead, I'd say the working conditions there are definitely above average. The farm workers live in the area and have access to school facilities and an on-site medical care office year round, even though the harvest is seasonal; usually December to February.
KD: How are the coffees picked and milled at Finca Limoncillo?
DS: The coffee cherries are hand-picked, then milled and dried about one hour from the farm. This is also where the cupping lab is.
The Mierisch family has adopted a new parabolic drying chamber which is in its first year of use at the mill. Essentially it consists of African raised beds that are stacked on top of each other in a green- house-like environment that controls humidity as the beans dry. The beans start at the top of the stack and are lowered down level by level as they dry. This allows for a slower drying time, which helps to close up the cell walls of the bean more consistently and leads to a harder bean that is better for roasting.
Once dried, the beans are sorted by density, then sorted again by hand to ensure that only the best beans make the cut.
KD: You ended up choosing two different coffees from this farm to import to Fratello. How did you go about choosing these coffees?
DS: I did an extensive cupping over the course of two days. I tasted about 40 coffees each day for a total of close to 80 different coffees. This farm is pretty large with around 3 full containers, or about 900 sacks, produced each year. This means that there is a wide variety of coffees to try in the cuppings.
In the end I chose two coffees: the Nica Java natural and the Nica Java pulp natural. This is the exact same coffee bean, just processed in two different ways. In this case, Java simply refers to the varietal of the bean. It is characterized by being a little bit more elongated and oblong-shaped than some other varietals.
KD: What is the difference between a coffee that is naturally processed and a coffee that is processed using the pulp natural method?
DS: A naturally processed coffee means that the coffee is dried with the coffee cherry still on the bean. This type of processing generally gives the coffee more fruity flavours.
A pulp natural is dried with the mucilage or pulp still on the bean, but NOT the full coffee cherry. So this type of processing supplies a bit less fruit flavour to the coffee than the natural processing does.
KD: What sort of tasting notes made you choose these coffees?
The natural had a fruity berry note. I could taste a bit of strawberry and blackberry. It was much heavier on the palette.
The pulp natural had notes of lemon and black tea, a citrus acidity and a nice natural sweetness.
In general, I was looking for a coffee that had a little something different, or a unique-ness about it. A lot of coffees have chocolate or nut flavours and they aren't necessarily bad coffees; they're just plain. At Fratello, we want a coffee with personality.
KD: What would be considered a bad tasting note, or something that would cause you to low-score a coffee?
DS: These could be things like: carbon flavours, which might indicate an issue with the roasting; metallic flavours, which might indicate a hard bean defect, or simply just a bland, uninteresting taste on the palate.
KD: Once you chose these two coffees and had the lots shipped to the Fratello roastery, how did you go about developing the profile of the coffees?
DS: The idea was to use roasting techniques to try to re-create those amazing flavours that I had tasted at the cuppings in Nicaragua. I'm working with the pulp natural right now. So far I've tried about ten different profile roasts and I think I need about one or two more just to refine the final profile.
I started by trying to highlight the acidity. To do this, I tried speeding up the first crack stage with higher temperatures at the beginning of the roast. I was still missing the lemony-ness, so I continued to play with the development times and bean colour. Eventually I made a happy mistake…I was trying for a 9 minute crack time; however the roaster was cold since it was the first roast of the day. I ended up with a crack time of just over 10 minutes, so I tried the same development time afterward and ended up finding the lemony notes I had been looking for! Now it's just a matter of lightening up the roast a bit without losing those flavour characteristics.
KD: What flavours are you aiming for in the final cup?
DS: I'm looking to fine-tune the profile to a smooth lemon tea flavour with lots of brightness.
KD: What is the expected release date of the Nicaraguan Java?
DS: This coffee should be profiled and ready for distribution by the beginning of next week, so around September 22, 2014.
KD: How do you think this coffee ranks among our other Fratello coffees?
DS: Personally, I'd say it ranks among our top two coffees right now, along with the Costa Rican Gamboa Pastora. When I was cupping in Nicaragua, I scored these coffees around an 87 out of 100, which is pretty high.
KD: How long can we expect these coffees to be available?
DS: In terms of green beans, we brought back 2 sacks of the natural and 16 sacks of the pulp natural. This translates to just under 1200 2 pound bags of roasted coffee, so I'd say this will last us about 3 or 4 months. Hopefully less if everyone likes it as much as I think they will!
Well, there you have it! The Nicaraguan Java should be available for purchase any day now. Stop by our roastery location or either of our Analog cafes in the next couple of weeks to give this unique coffee a try…it may not last long! Happy drinking!
– Kwin Dean