Maximizing a Cafe's Success : Choosing the Right Coffee Partner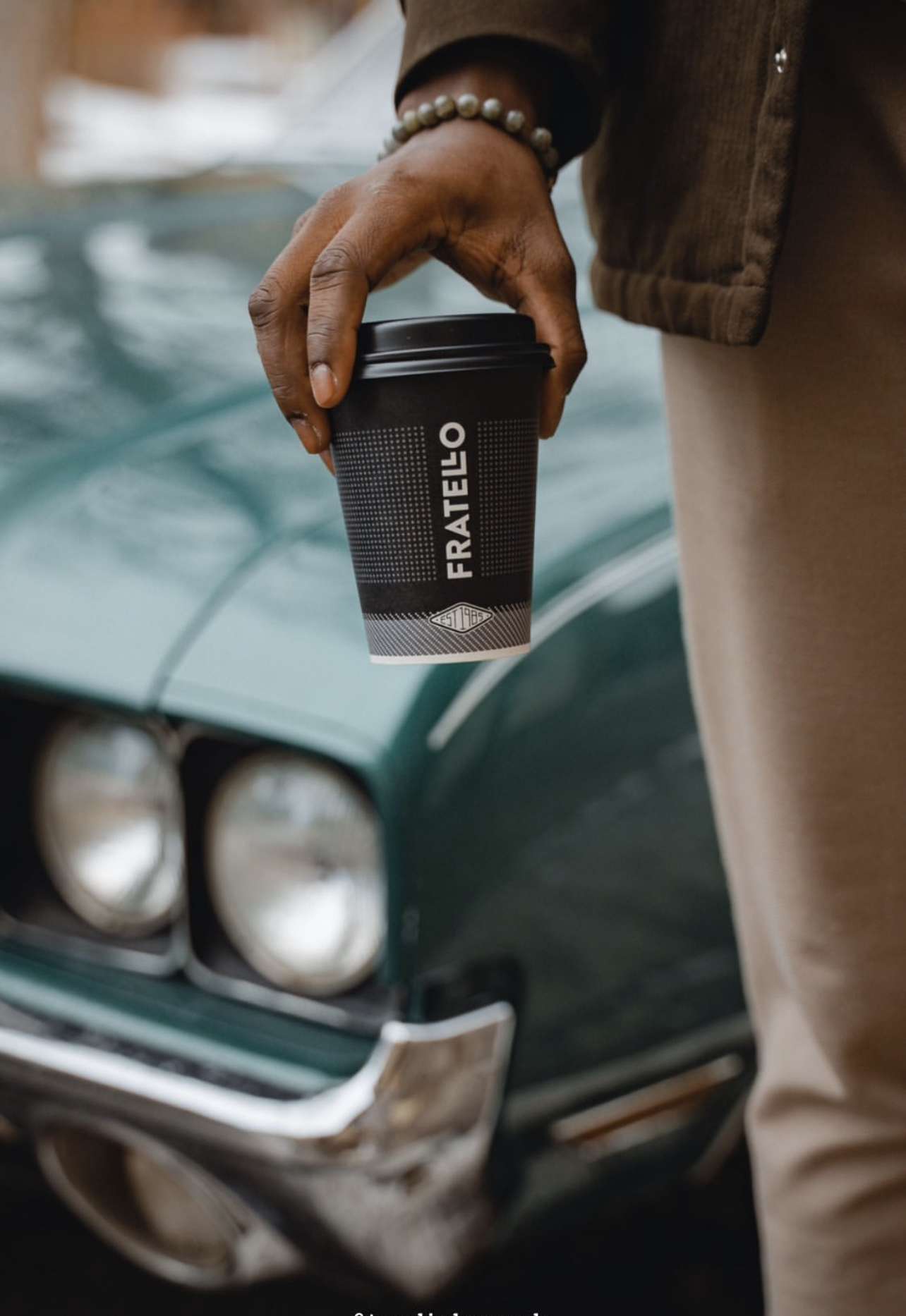 Your business strategy should include selecting the ideal coffee brand to partner with. A good collaboration can direct and mentor your planning and choices, accelerating your own and your team's learning curve. However, a bad collaboration can result in contradictions, broken promises, and poor quality goods. If you are looking to maximizing a cafe's success, choosing the right coffee partner is as important, as finding the right location.
Creating your own brand is an alternative to collaborating with a coffee roaster's brand. While creating your own brand has advantages, it also entails additional costs, potential distractions, and a longer period of time to gain awareness and trust.
At Fratello Coffee Roasters, we provide both tiers of service because they both have many benefits.
The power of two brands working together will be explored and highlighted in the information that follows.
What are the benefits to partnering with an established coffee roaster brand vs trying to create your own brand when running a cafe?
Partnering with an established coffee roaster brand when running a coffee shop can provide several benefits, such as:
Consistency and Quality: Established coffee roaster brands often have a reputation for providing consistent and high-quality coffee beans, which can help attract and retain customers.
Sourcing and Traceability: Reputable roaster brands often have direct relationships with farmers and know exactly where their beans come from and how they were grown, harvested, and processed. This can give the shop owner and customers the peace of mind that their beans are ethically and sustainably sourced.
Brand recognition: By using a well-known and reputable brand of coffee beans, you can benefit from their established reputation, which can help attract customers who are familiar with and trust the brand.
Marketing and Promotion: Established coffee roaster brands often have marketing campaigns, which can help generate buzz and attract customers to your coffee shop.
Supply chain: A well-established roaster brand will have well-established supply chains and distribution channels that can save time and money for the business owner when it comes to sourcing beans.
However, similar to partnering with a brand for running a coffee shop, partnering with established roaster also comes with certain restrictions and often requires following strict guidelines. Additionally, It may limit the shop owner's flexibility in terms of experimenting with different blends and origins.
What considerations should I have when choosing a coffee roaster brand to work with?
When choosing a coffee roaster brand to work with, there are several key considerations to keep in mind:
Quality: The quality of the coffee beans is of the utmost importance. It is essential to try the coffee from different brands and choose a roaster that consistently provides high-quality beans.
Ethical buying practices: It is important to consider the sourcing and traceability of the beans. Look for roasters that have direct relationships with farmers and can ensure that the beans are ethically and sustainably sourced.
Brand alignment: It is important to work with a brand that aligns with your values and mission as a coffee shop. This will not only help attract customers but also help you maintain a sense of pride in the products you're selling.
Support and communication: Consider the level of support and communication that the roaster offers. Look for a roaster that is willing to work closely with you and provide you with the resources and assistance you need to succeed.
Availability and Logistics: Check if the roaster has a good distribution network in your location. Check if they can deliver beans on a regular basis and if they can provide fresh beans when needed.
Cost: Consider the cost of the beans and compare prices from different roasters. Keep in mind that the cheapest option may not always be the best choice in terms of quality or alignment with your values. The lower price of beans can quickly be lost in the price you are able to charge per cup, and lost opportunity.
Reputation: Research the reputation of the roaster, check if they are well-known and respected in the industry. Read reviews and testimonials, and ask other coffee shop owners in your area for their opinions and recommendations.
Choosing the best coffee roaster brand is ultimately a critical choice that can greatly affect the success of your coffee shop. Finding a company that shares your beliefs and can offer the superior beans, assistance, and resources you require to thrive requires rigorous investigation and evaluation of several choices.
What are the advantages of collaborating with another brand instead of solely promoting your own?
Working together with another brand can be beneficial in several ways:
Increased reach and visibility: By partnering with another brand, you can tap into their customer base and increase the reach and visibility of your own brand. This can help attract new customers and drive sales.
Shared resources and expertise:Together, the two businesses may pool their resources and knowledge to increase the potency of their marketing and promotional initiatives. For instance, a coffee shop and pastry business could collaborate to provide a package deal, reaching a larger audience and bringing in more consumers.
Cross-promotion: Both brands can cross-promote each other, which can help increase brand awareness and drive sales for both parties.
Synergy: The two brands' combined efforts may have a synergistic effect, where the whole is larger than the sum of the parts. In order to showcase the coffee shop's specialised drinks, for instance, the coffee shop and pastry shop collaboration may take advantage of the pastry shop's reputation for producing visually appealing meals.
Brand enhancement: Partnering with a complementary brand can also enhance the overall perception of your brand. By associating with reputable or complementary brand, your own brand may also be perceived as more reputable or valuable.
However, it's important to note that a partnership is a two-way street. Both brands should have a clear understanding of what each party is contributing and what they hope to achieve. Additionally, it's important to make sure that the partnership aligns with the brand's mission and values to ensure a smooth collaboration.