Is Owning a Cafe a Profitable Business?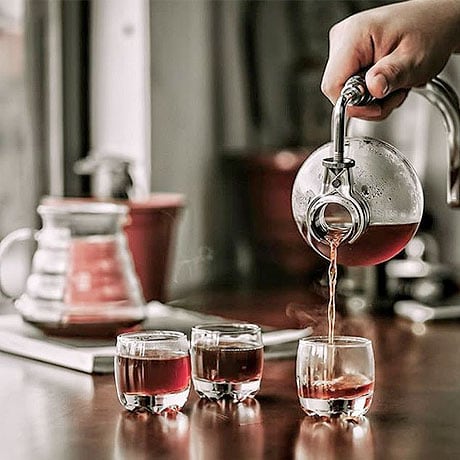 Is owning a cafe a profitable business? They can be, but it depends on a variety of factors such as location, competition, menu offerings, and cost control. A successful cafe typically has a strong concept or theme, a prime location with high foot traffic, a unique and appealing menu, and a focus on providing excellent customer service.
Read more to find strategies to generate more traffic and attract new customers. Get tips to help make sure your cafe a profitable business.
Location is often a key factor in the success of a cafe. A cafe located in a busy commercial area or tourist destination is more likely to attract a steady stream of customers than one that is located in a residential area with little foot traffic.
What financial KPI's should be monitored while managing a cafe?
There are several key financial KPIs that you should monitor while managing a cafe. These include:
Sales: This is perhaps the most important financial KPI to track. You'll want to keep an eye on how much revenue your cafe is generating, and how that figure changes over time.
Cost of goods sold (COGS): This is the total cost of producing your menu items. It includes the cost of ingredients, labor, and other direct costs associated with serving your customers.
Gross profit: This is your sales minus your COGS. It represents the profit you're making on each sale.
Operating expenses: These are the ongoing costs of running your business, such as rent, utilities, and marketing.
Net profit: This is your gross profit minus your operating expenses. It represents your overall profitability.
Customer acquisition cost (CAC): This is the total cost of acquiring a new customer, including marketing and sales expenses.
Customer lifetime value (CLV): This is an estimate of the total value that a customer will bring to your business over the course of their lifetime.
By tracking these KPIs, you'll be able to better understand the financial health of your cafe and make informed decisions about how to grow and improve your business.
Menu offerings are also important. A cafe that offers unique and high-quality food and drinks will be more successful than one that only serves basic coffee and pastries. Having a good cost control, keeping expenses low and pricing menu items accordingly, can help to ensure profitability.
Another important aspect is the focus on customer service, making sure that customers are happy and satisfied. Positive reviews and word-of-mouth recommendations can be very helpful in attracting new customers.
However, starting and running a cafe is not without challenges and risks. It can be a significant financial investment, and operating a food service business can be complex and difficult. It requires knowledge of food safety and sanitation regulations, inventory management, and staffing. Additionally, the cafe industry is becoming more and more competitive with many players in the market.
What do you recommend a coffee shop owner does to generate more traffic?
There are many things a coffee shop owner can do to generate more traffic and attract new customers. Here are a few strategies that can be effective:
Develop a strong social media presence: Social media platforms like Facebook, Instagram, and Twitter can be a powerful tool for promoting your coffee shop and reaching new customers. Use social media to share menu updates, special promotions, and behind-the-scenes content to give customers a glimpse into the personality of your shop.

Offer promotions and discounts: Consider offering special promotions or discounts to attract new customers. For example, you could offer a discount to first-time customers or a loyalty program for repeat customers.

Build a strong community: Building a strong community around your coffee shop can help to attract new customers. Host events like book clubs, poetry readings, or live music to create a sense of community and to give customers a reason to keep coming back.

Partner with other local businesses: Partnering with other local businesses can help to generate more traffic to your coffee shop. For example, you could partner with a nearby bakery to offer freshly-baked pastries or with a nearby bookstore to host author events.

Get involved in the local community: Get involved in your local community by participating in local events and festivals, or by supporting local charities and causes. This can help to build a positive reputation for your coffee shop and attract new customers.

Optimize your online presence: Make sure that your website, Google and Yelp listing, and other review sites are up-to-date, accurate and with good rating. Many customers nowadays check this before visiting a new place, having good rating can increase your reputation and attract customers

Be creative with your menu: Experiment with new menu items, flavors and drinks to offer something unique. A unique menu can help you stand out from competitors, especially if you're in a heavily populated area.
Ultimately, the key to generating more traffic for your coffee shop is to be creative and consistently providing high-quality products and services that customers enjoy. In short, running a cafe can be a profitable business, but it requires careful planning, attention to detail, and a willingness to work hard.
Reach out to our team here at Fratello Coffee Roasters to dig in further to this topic. Our coffee consulting can help you think through topics like this, and others.