Embark on a Rewarding Journey with Fratello Coffee Roasters' Loyalty & VIP Program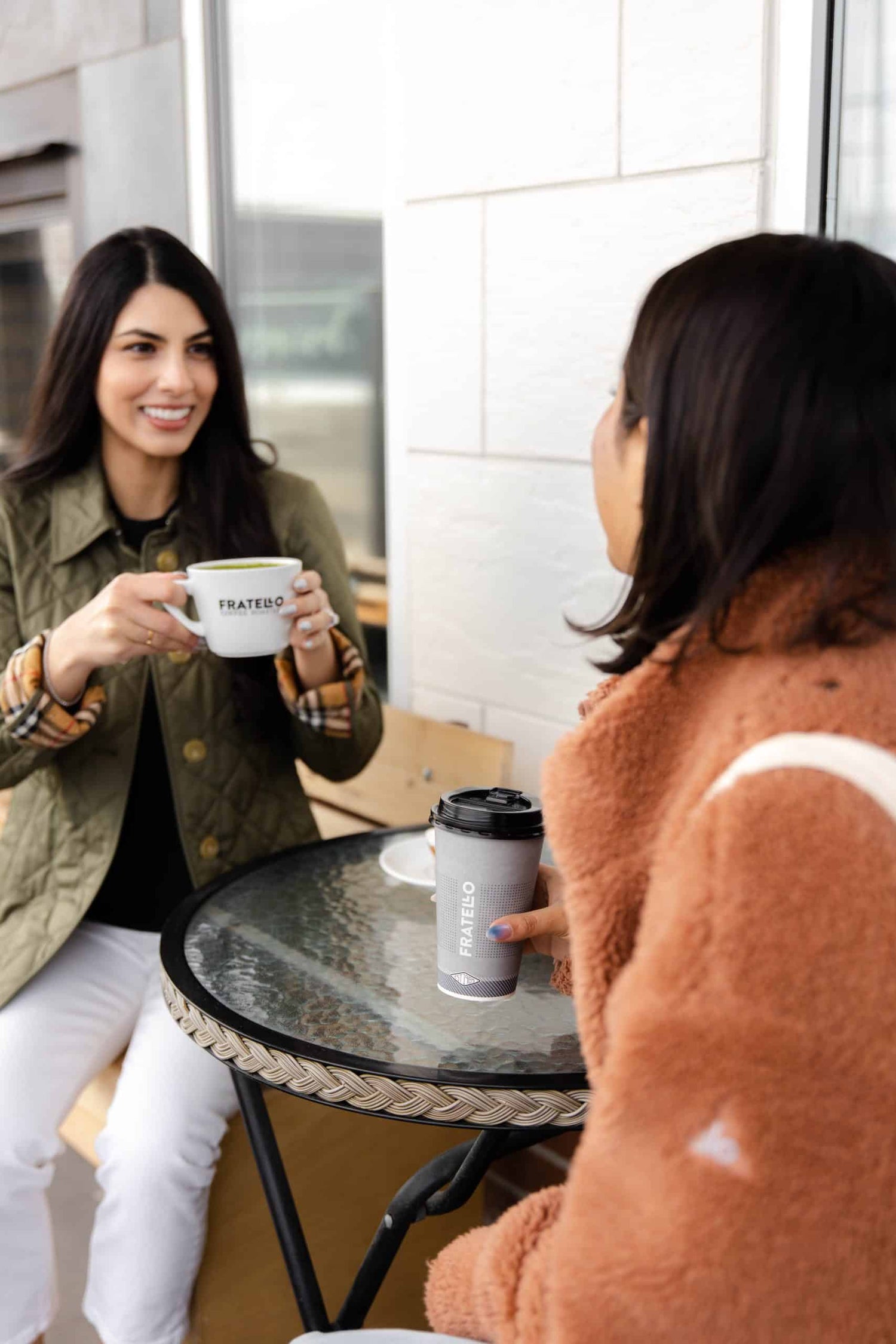 Welcome to Fratello Coffee Roasters' Loyalty & VIP Program, where every sip of coffee brings you closer to exclusive perks and rewards. We value the community that has supported us all these years, and we're thrilled to give back through a comprehensive points system, free shipping across Canada, and personalized experiences designed just for you. From our variety of volume discounts to subscriber savings, this program is crafted to enrich your coffee journey in meaningful ways. It's not just a rewards program—it's our way of saying thank you, and ensuring every interaction with Fratello brings you value, just as our coffee does.
As you accumulate points and ascend the VIP ladder, you're not just unlocking discounts and perks; you're cementing your place in a community bound by a shared love for exceptional coffee. The Fratello Coffee Roasters' Loyalty and VIP Program is a gateway to a community that values quality and loyalty, ensuring that every interaction with Fratello is as rewarding as the last.
Ascend the Fratello Coffee VIP Ladder
Fratello Bronze: Automatically enrolled upon account creation, earning you 2 points per dollar.
Fratello Silver: Advance to this level by accumulating 1200-2499 points, and earn 4 points per dollar.
Fratello Gold: Reach the pinnacle at 2500+ points, earning a whopping 6 points per dollar.
How to Earn Points
Engage & Earn: From regular shopping to special occasions, there's always a way to earn points.
Birthday Bonus: Toast to 500 points on your special day.
Your Voice Matters: Earn 250 points for each product review.
Be Social, Be Rewarded: Share your Fratello experience on social media for 250 points.
Friend Referrals: Share & Save
Invite Friends, Get Rewarded: If you have a Fratello account, you receive a unique referral code to share with friends and family.
What Your Friends Get: New customers who use your referral code receive $10 off their first purchase of $30 or more.
Your Incentive: For each friend who makes a successful first-time purchase using your code, you get a $5 coupon to use on your next order.
Eligibility: This referral program is open to any current Fratello account holder. The new customer must not have shopped with us before to be eligible for the referral discount.
Redeem and Save
Simple & Flexible: Every 100 points give you $1 off, redeemable at any time during your checkout process.

Points remain valid for a rolling 12-month period.
Track and Manage
Account Dashboard: Keep tabs on your points and manage your account with ease through your customer dashboard.
Referral Program Perks
Share and Save: Share your unique referral code. Your friends get $10 off their first purchase of $30 or more, and you earn $10 in Fratello points (equivalent to 1000 points)!
Free Delivery and Volume Discounts
We bring fresh roasted Fratello Coffee, directly to your door.
Western Canada: Enjoy free shipping on orders above $40. (Orders below $40 incur a $10 shipping fee.)
Eastern Canada: Free shipping on orders above $60. (Orders below $60 incur a $15 shipping fee.)
Territories & Newfoundland: Free shipping on orders above $80. (Orders below $80 incur a $20 shipping fee.)
Volume Discounts
More Coffee, More Savings:
Tier 1: Indulge in a 5% discount on orders exceeding $250.
Tier 2: Elevate your experience with a 15% discount on orders over $450.
Note: These volume discounts are exclusive to coffee, tea, and chai concentrate purchases.
Fratello Coffee Subscription Perks
Subscriber Discount: Subscribers enjoy a 10% discount on 1-4 bags. For volume subscriptions of 5+ bags per month, we offer a special volume discount.
Join the Fratello Loyalty Program and start earning today! Unlock rewards with every purchase, from your first cup to your hundredth. Sign up and instantly earn 250 points! Continue to collect points as you shop, celebrate birthdays, and refer friends. Don't just drink coffee—earn while you sip. Become a member and make every cup count!
Note: Discounts cannot be stacked, including with subscription discounts.
Embark on a rewarding coffee journey with Fratello Coffee Roasters. Our Loyalty and VIP Program is our way of saying thank you for your unwavering support and love for exceptional coffee. Sign up today and let the rewarding journey begin!