Nicaraguan Coffee | Eleane Miersch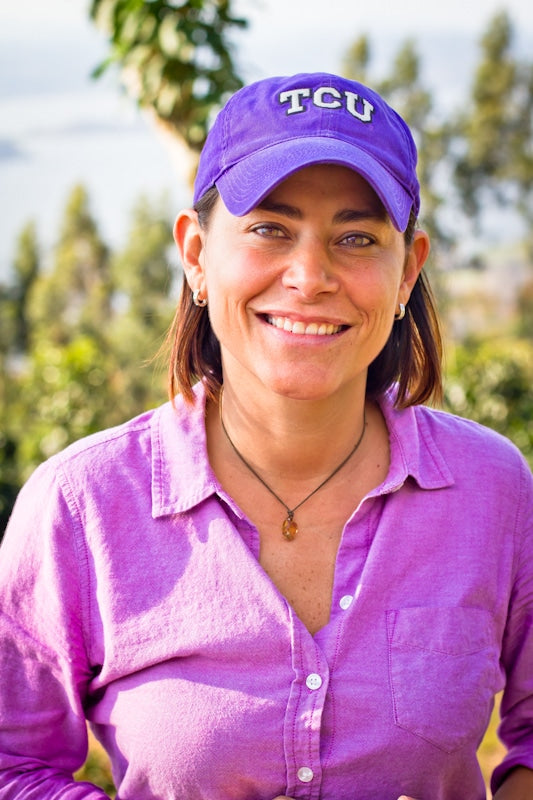 Continual improvement is something every farmer we work with strives for but few have the level of commitment that Eleane Mierisch does. This is Fratello Coffee's 5th year working with the Miersch family and have written about them a lot. We wanted to focus on Eleane in this post as she is a big reason for the consistent quality coffee coming from their farms and why we love Nicaraguan Coffee.
Eleane is the second oldest child of Erwin Mierisch Sr. who was one of the early leaders in specialty coffee in Nicaragua. Eleane gave up a nursing career to take care of her ailing mother, that was over 6 years ago and though her mother passed she has stayed to help with the family business.
She oversees the family farms in Nicaragua but her real passion is the dry mill in Matagalpa. She told us that "We are still quite a small dry mill so the focus has to be on quality." And that focus on quality really shines through in the cup.
Her favorite job in the dry mill is the quality control, and to maintain that she repeatedly cups the lots that are processed there. The other highlights of her job include experimenting with the multiple different drying techniques and most importantly maintaining and building the team of people that work at the dry mill. Her goal is that everyone enjoys working there and finds it rewarding, because if the workers are enjoying their jobs it is much easier to keep the high qualities of products coming out that her customers have come to expect.
One of the ways she is improving is by putting up African Raised beds as an alternative way to dry the coffee, before this the coffee was dried on a concrete patio. The Raised bed is a drying style that many believe increase the pleasant acidities in coffee. Making them stand out even more from the majority of coffee coming from Nicaragua.
The biggest way that she is improving is by communicating with her clients and finding out what types of coffees and processing methods they prefer what drying method they are most interested in. In this way she is learning what other methods her clients have seen from other countries on how to process so she can not only tailor the best coffee to each of her clients, but it also gives her more ideas on how to experiment and make the coffee better for everyone.