El Salvador Coffee Sourcing Trip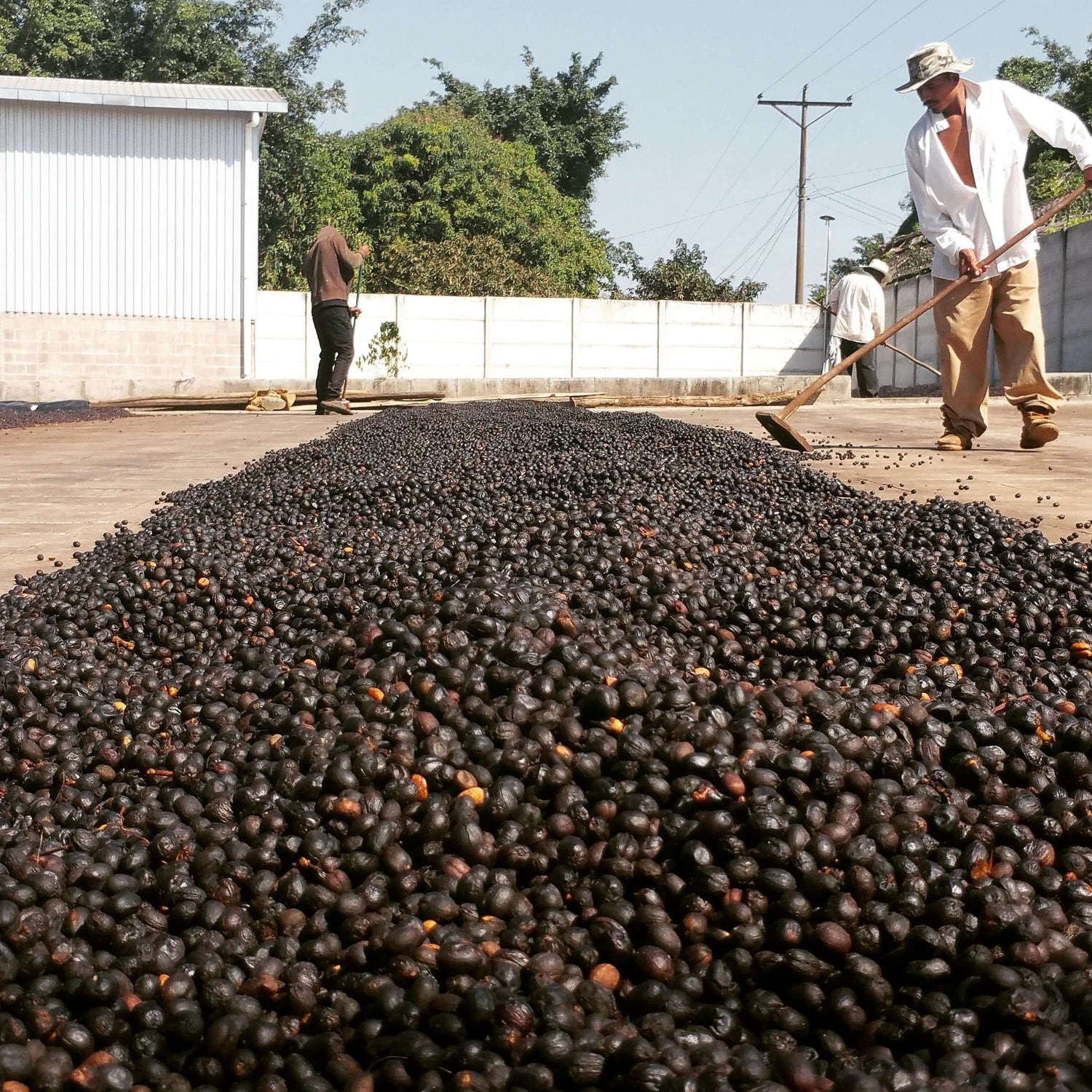 We are very excited to bring you some of the great El Salvador coffee that will be arriving in July, we recently visited 3 producers in El Salvador, two that we have worked with before, Mauricio Salaverria and the Dumont family, and one producer that will be brand new to Fratello, Café Pacas. Though this is new to Fratello this is by no means a new producer as the Pacas family has been cultivating coffee for over 150 years.
If the name sounds familiar there is a good reason for it, they were the ones to discover the Pacas varietal, a natural mutation of the bourbon. Known for it's slightly larger bean and tastes similar but generally brighter than bourbon it is a fantastic coffee. This was also one of the varietals that were combined to make the Pacamara varietal, along with the Maragogype. And that brings us back to what we have coming this year, we are very excited to offer 2 Pacamara's this coming year, one a fully washed 5 Bag lot from Malacara B and one a 3 bag Fully natural lot from Finca Himalaya. Although both are fantastic lots we are particularly excited for the Full Natural lot.
While we were visiting Mauricio's drying patios we came across a fully natural coffee (pictured below) that smelled liked dried blueberries, as luck would have it this coffee had just finished drying and both Mauricio and I were very excited to try it. Mauricio took a small plastic bag of it, had it processed and roasted so we could try it. Although it was a blind cupping there was no mistaking this coffee on the table, as soon as it was ground it filled the room with the fragrance of blueberry candy.
That delicious fragrance carried right through to the taste, even beside other very good natural coffee's this one stood out with the sweet caramel and blueberry taste a full rich body and a slight tangy tartness of blackberries on the aftertaste. This was just an experiment of Mauricio's which is why it is such a small lot but we are thrilled to be the exclusive roaster of this coffee.
Watch for this coffee in Mid-July I am sure it will not last long!
We also have another rather interesting pair of coffee's that will be coming from Finca Joaquim of the Pacas family , We have a Red bourbon from there which by itself is great but we are also getting the Peaberry selection of the very same coffee!
A Peaberry is a slightly mutated bean, it is still a Red Bourbon but instead of having two beans growing in a cherry the Peaberry is a just a single bean in the cherry. This allows it to soak up all the deliciousness of the cherry giving it a generally sweeter taste with more intense characteristics. This is another very small lot (2-3 Bags) but if you get the chance we would definitely recommend trying the Red Bourbon alongside the Peaberry to really experience how even the smallest change can vastly affect the taste.