Discover a Classic Offering: Costa Rica El Poeta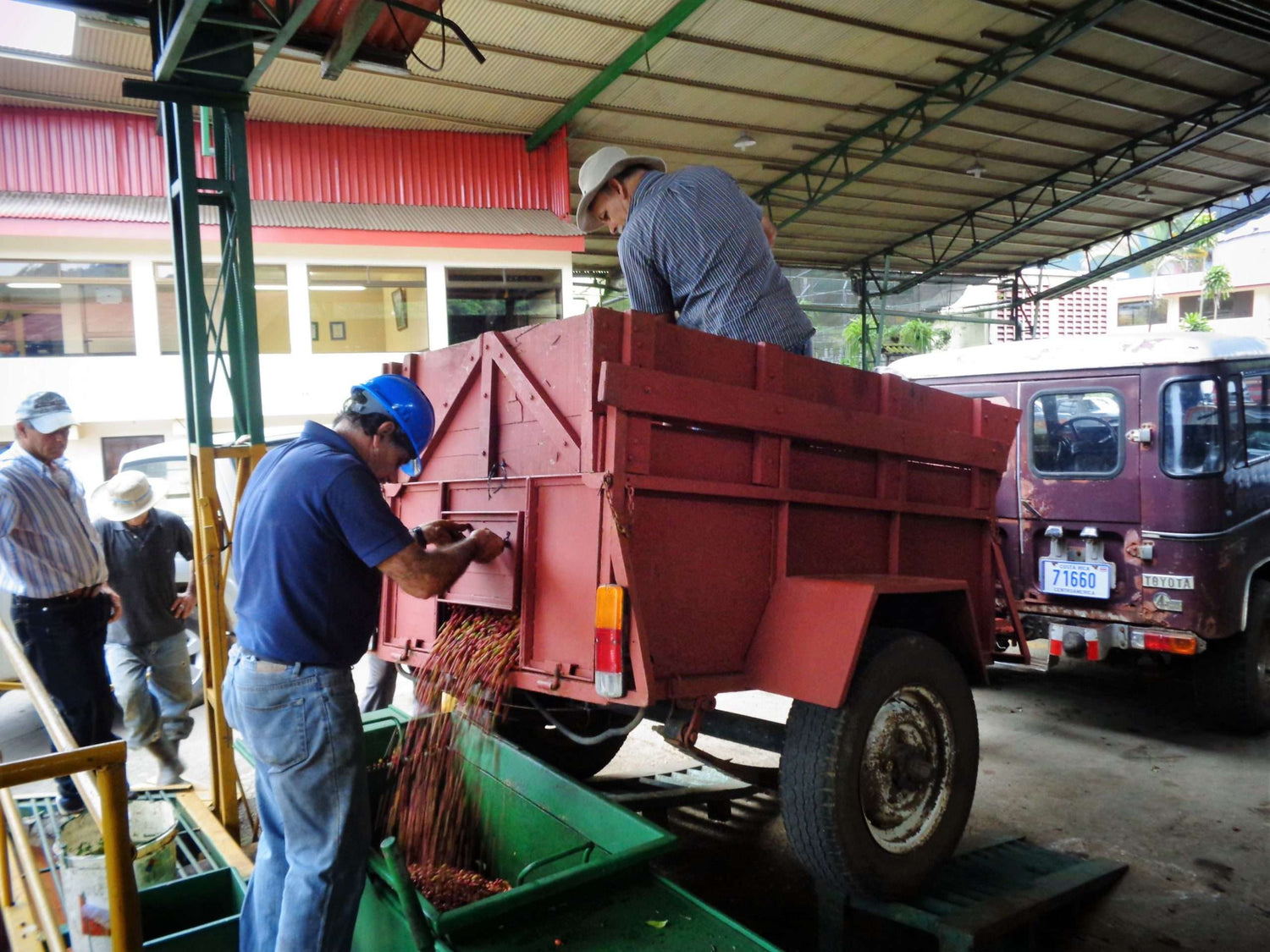 The arrival of Fresh crop coffee from Central American coffees is something that the team at Fratello Coffee, as well as coffee aficionados everywhere, look forward to every year. This year, we're concentrating on the traditional and in-demand products from Costa Rica, Guatemala, and Honduras. Costa Rica El Poeta stands out among them as a genuine tribute to the great quality and varied flavour profile of Central American coffee. As a business that takes pleasure in locating and roasting the best coffee beans from across the globe, we are happy to provide our esteemed customers with more details on the iconic Fratello Coffee offering, Costa Rica El Poeta.
Some of the best coffee in Costa Rica is produced in the West Central Valley area, which is found in the Alajuela province close to San Ramon. This area, dubbed the "Land of the Poets," gets its name from San Ramon, a city with a lengthy political and cultural past. This area is well known for its spectacular landscapes, which include lowland marshes, lush tropical rainforests, active volcanoes, and breathtaking waterfalls.
Can you Describe Costa Rica El Poeta?
El Poeta coffee is a silky, smooth blend with pronounced citrus fruit and mixed nut undertones. This coffee is manufactured from the finest beans and is produced by the knowledgeable coffee producers Julia Vega Rodrguez, Olman Cruz Vega, Ricardo Chávez Garita, and Juan Bautista Mejia Rojas in the San Rafael area of Alajuela.
This coffee's flavour profile is clean and consistent as a result of the fully washed procedure used to make it, making for a genuinely memorable and pleasurable cup of coffee. This coffee is blended with their best Catuai and Caturra beans, produced at an elevation of 1200-1500 metres. Smallholder farmers process and harvest the coffee, which is then delivered to Cafe de Altura de San Ramon, a cutting-edge Micro-mill that meticulously oversees every step of the coffee-producing process. This strategy not only ensures the best coffee, but also offers technical assistance and promotes sustainable agricultural methods, enhancing the farmers' standard of living and income from coffee sales.
How is Costa Rican El Poeta Processed?
A sophisticated Micro-mill is used by Cafe de Altura de San Ramon to process cherries from several small farms and create a well-balanced regional blend. Using a recycling water system, the cherries are first sorted and depulped before being washed to get rid of any pollutants. Using a combination of forced air and a number of dryers, the washed beans are dried, bringing the moisture level down to 11% in just over 5 days. The coffee is processed for export after at least a month of resting in silos (to maintain stable water activity in the beans).
The green beans are dehulled and sorted by weight and colour on a number of machines before the coffee is processed for export. With every detail of the post-harvest operation carefully managed, producers can concentrate on sustainable farm management practices and produce coffee with special intensity and rhythmic precision. This process results in the pure poetry of El Poeta coffee.
What Makes Costa Rican Coffee So Special?
Costa Rican coffee is known for its exceptional quality and unique flavor profile. This is due to several factors, including the country's ideal climate, rich volcanic soil, and the passion and expertise of its coffee growers. The warm and humid conditions, combined with the high elevations at which the coffee is grown, produce a coffee with bright acidity, balanced sweetness, and a smooth, clean finish.
In addition to the favorable growing conditions, Costa Rican coffee producers place a strong emphasis on sustainable and responsible farming practices. This not only contributes to environmental protection but also ensures the industry's long-term profitability. The nation's strict quality control procedures and cutting-edge many micro-milling facilities are further factors in the excellent calibre of its coffee.
Overall, Costa Rican coffee is a very unique and sought-after product due to a unique combination of excellent growing circumstances, environmentally friendly farming methods, and a dedication to quality control.