Artisan coffee goes to suburbs as Analog Coffee opens in Westman Village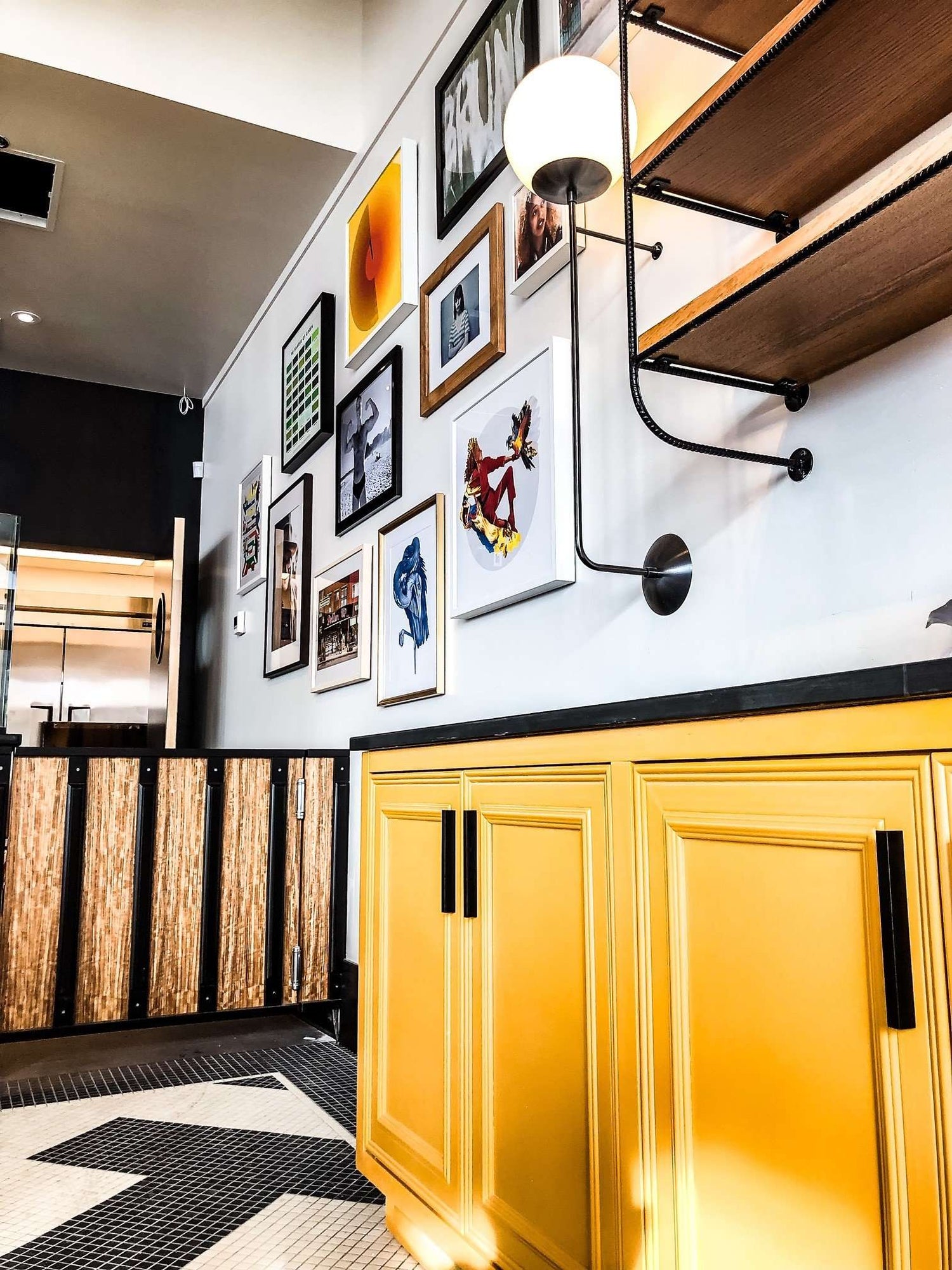 Coffee purveyors in south Calgary can rejoice as on Monday, Feb. 18, Analog Coffee (Analog) officially opens its doors at Westman Village. This is the sixth location for the Calgary-based coffee roaster. This storefront is unique to other Analog locations as it will be home to its first in-house bakery, top-of-the-line equipment – which will be the first-of-its-kind in Western Canada – and a liquor license so Westman Village residents and neighbours can enjoy an after work or weekend drink in Analog's hip, trendy café.
Analog Coffee's sixth storefront in Calgary will feature an in-house bakery, a liquor license and top-of-the-line equipment
This new location will harmonize downtown-city vibes with the comforts of the suburbs, while providing craft coffee that is anything but ordinary. It joins the likes of other more urban retailers such as Diner Deluxe, 5 Vines Wine, Craft Beer and Spirits and Chopped Leaf as part of the local, gourmet offerings at Westman Village, Jayman BUILT's one-of-a-kind lakeside community in Mahogany.
Why did you decide to build in the suburbs of Calgary?
Russ Prefontaine, president and co-owner, The Fratello Group, is passionate about providing coffee connoisseurs in the south with coffee as fuel for a busy day, or an escape from it.
"Being a native Calgarian myself, my team takes great pride in providing a variety of communities a little sense of home and a place to come together creating a fulsome experience for our customers," says Prefontaine. "This new café is taking us in a direction where we can do more in-house, which enables us to control the quality of products we are executing. We are driven by the need to create an epic, unmatched experience for our customers and this new model of Analog allows us to do just that."
This location will feature a unique food program that includes soups, salads, cheese boards and other treats – which is new to Analog. The liquor license will enable it to offer a small selection of wine by the glass and local craft beer. However, coffee is still a priority at this location as it will have the highest tech coffee gear in Western Canada: The Slayer Steam Espresso Machine and The Mythos 2 Gravimetric Grinders and Marcos SP9 single-serve brewers.
The vision behind Westman Village is underpinned by the values of Jayman's founder, Al Westman, weaving convenience, diversity and accessibility into an all-inclusive community. Westman Village is the most recent undertaking by industry-leading, Calgary-based home builder, Jayman BUILT. The community is the first of its kind in Calgary, with buying and leasing options for residents of all ages, including an active adult living, retirement living and starter to estate component. Retail and commercial partners are set to open from early 2019 onward.
"We want Westman Village to be a hub for our residents. We have strategically chosen boutique retailers, like Analog, to bring our residents unique and local offerings," says Jay Westman, chairman and CEO, Jayman BUILT. "With the opening of Analog, we are bringing an urban, artisan experience to our residents right outside their front door."
For more information on Westman Village and its amenities and service offerings, please visit http://westmanvillage.com/
-30-
About Jayman BUILT
For 38 years, Jayman BUILT has continually redefined the way new homes are built, bought and, most importantly, lived in. Participating in community developments in Calgary, Airdrie, Cochrane, Edmonton and Sherwood Park, Jayman BUILT is the largest homebuilder in Alberta. For more information, visit www.jayman.com
About Westman Village
Westman Village embodies the harmonization of the values of Jayman's Founder, Al Westman, by thoughtfully weaving convenience, diversity and accessibility into an all-inclusive suburban community concept.
About Analog Coffee
Analog Coffee is part of the Fratello Group who have been roasting coffee in Calgary since 1985, and owned by local brother's Russ and Chris Prefontaine. Analog is well known on the local Calgary coffee scene, focusing on single estate, direct trade coffees that are acquired from grower partners around the world.
Media inquiries
Lisa Libin
Brookline Public Relations
403-538-5641 ext. 104