The Vanguard Review - Analog Coffee 17th Ave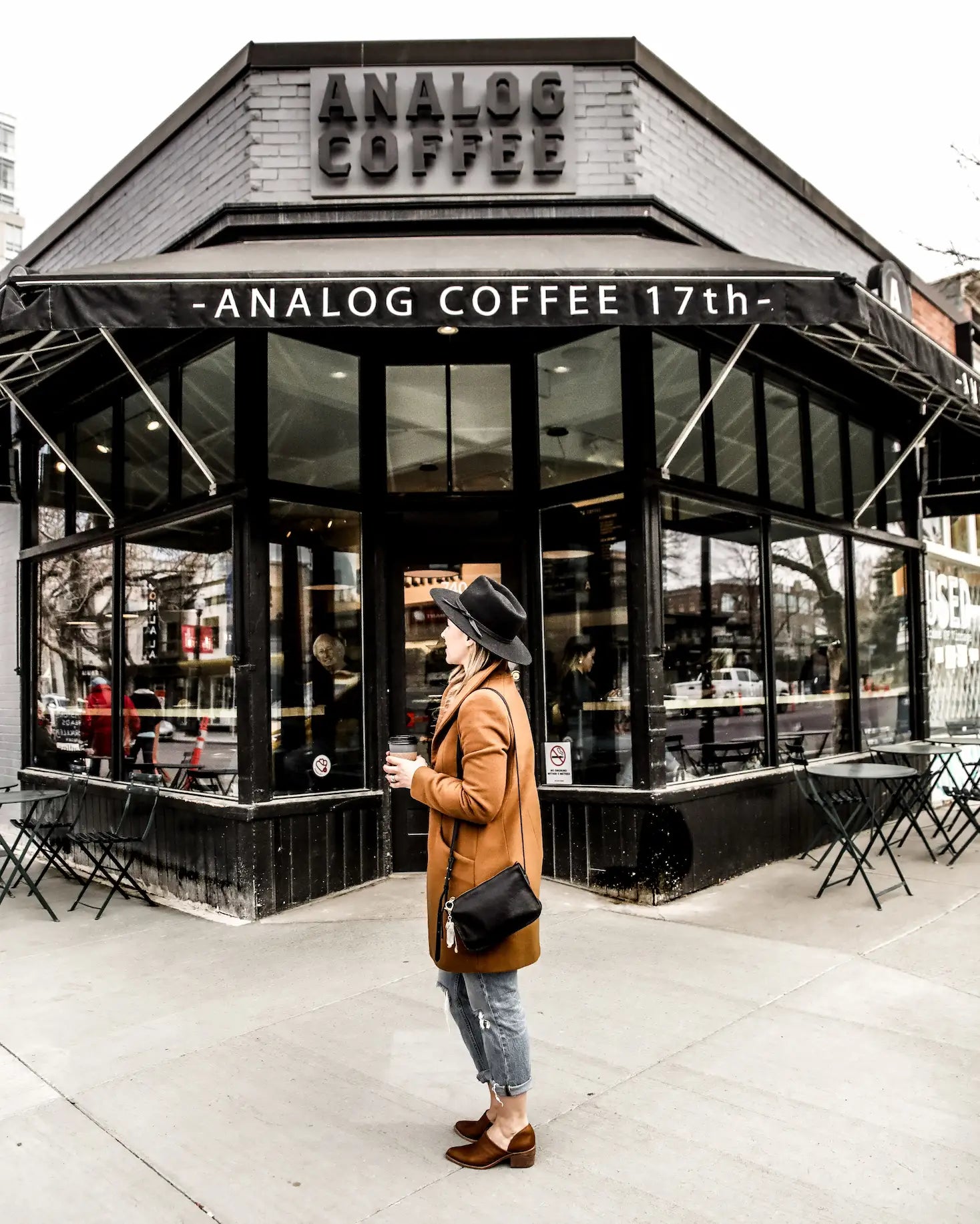 Calgary has become an amazing coffee city. It's quite rare for a city to have one great coffee roaster, let alone three. Fortunately the city has been quick to embrace this coffee movement. I'm confident to say Calgary coffee roasters rival that of Blue Bottle/San Francisco, Stumptown/Portland, or Intelligentsia/Chicago.
Analog is the café arm of what seems is becoming the Fratello Coffee Roasters 'empire'. Owned by three brothers, Fratello sources, roasts, and now brews its coffee. Analog struck gold with its location on the corner of 17th avenue and 7th street SW. Quite fortunately this is also less a mere block from my house.
In the few months the café has been open it has developed a bit of a reputation as a hipster hangout. Needless to say the crowd tends to be young, hip, and gorgeous. In my mind this is never a bad thing.
While I consider myself a latte guy, to me the quintessential coffee at Analog is the single cup pour over. I'm consistently blown away by the flavour notes of the roasts. It's impossible to get such flavour notes in a latte.
In addition to great coffee, Analog sources a great selection of pastries and delicious sandwiches from Sidewalk Citizen Bakery. This makes it a great spot to do some work and grab some lunch. Given the location, it is always a great spot to sit at the window bar or the patio and people watch.
One can discuss who makes the best coffee in Calgary. Ultimately this is dependant on the roast, the barista, and the individual's taste. Analog is a great option in a great location with less children than the average Calgary café.
To read this review from the original source go to: The Vanguard Review