The Power of Seasonal Coffee Offerings: How to Keep Your Menu Fresh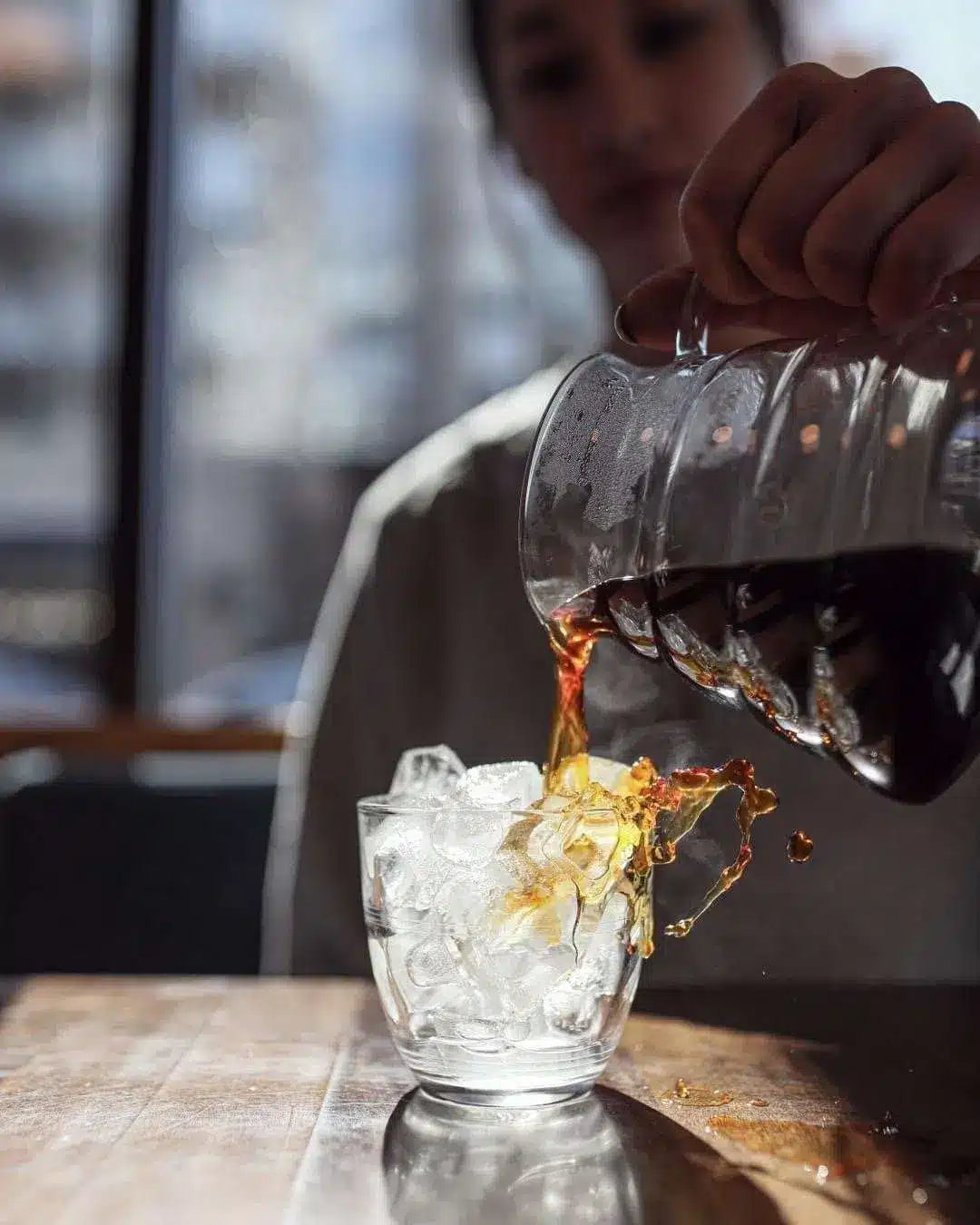 Your goal as a cafe or restaurant owner is to give your patrons a wonderful and distinctive experience. Our own experience operating cafes has taught us that leveraging the power of seasonal coffee offerings is one efficient method to accomplish this. Coffee is, after all, more than just a drink; it can be an adventure and a love affair with flavors. As coffee connoisseurs, our mission should be to constantly bring your customers something fresh, something unique, and something exciting. Below we talk about how to keep your menu fresh, and your customers coming back for more.
Leveraging Seasonal Fresh Crop Coffee
Our seasonal sourcing is one approach to make sure we're giving our consumers the freshest New Crop coffee. This strategy doesn't always include buying in small amounts; instead, it involves timing our purchases to coincide with the natural harvesting seasons for coffee.
Our philosophy on coffee is firmly grounded in a dedication to excellence and freshness. Here is how we accomplish that:
Micro-Lot Coffee: We source our micro-lot coffees in very small quantities from unique coffee growing regions. These are often limited supply lots, which means the coffee you enjoy is as exclusive as it is fresh.
Seasonal Harvesting: Coffee, like all agricultural products, has a harvest season. By aligning our purchasing with these seasons, we ensure that we're buying coffee at its peak freshness.
Understanding Coffee Harvesting Seasons
Coffee, much like any agricultural product, has a season. Here's a quick look at coffee harvesting seasons in various regions:
Central America: December – March
South America: April – September
Africa: East Africa – October to February, West Africa – October to March
Asia: October – March
These timelines can vary based on several factors like weather and climate conditions. It's essential to stay in constant communication with your suppliers to ensure optimal freshness.
Why Micro-Lot Coffee Is Popular
Our entire coffee selection is sourced seasonally to ensure peak freshness, but we also offer the unique option of micro-lot coffees. With these rare, limited lots, you can give your menu a unique and extraordinary twist. You may have noticed that we regularly release new coffees that are only offered for a brief period of time. Our Burundi Angele Ciza lot, a lovely offering we expect will only be available for a month or two, is a recent example of this. The reason for the limited supply is to make room for the upcoming special coffee experience. By doing this, we update our selection frequently, keeping the coffee experience fresh and exciting.
Engaging Barista Teams and Customers with Seasonal Coffee
The introduction of seasonal coffees creates a sense of excitement and anticipation
For Barista Teams: New coffees provide an opportunity for learning and engagement, keeping their passion for coffee alive and thriving. Your team likely enjoy having something new to talk about with your regulars, so this is a way of keeping everyone engaged.
For Customers: The opportunity to savor diverse, seasonal coffees not only stimulates spontaneous whole bean purchases but also keeps the coffee experience lively and varied. While a consistent offering can retain your regular customers, having a rotating selection can attract new clientele who appreciate variety and novelty in their coffee choices.
Enhancing Your Menu with Seasonal Flavored Drinks
Also consider refreshing your menu with seasonal drinks that feature distinctive flavours and syrups, like our Giffard Syrups, in addition to coffee. Although we recently shared some Spring beverage suggestions in a blog post, there are many more options available for creating creative drinks.
Introducing New Flavors: Every season presents an opportunity to bring something fresh to your menu, perfectly complementing your coffee offerings and the spirit of the time of year. Consider the phenomenon of the Pumpkin Spiced Latte and its massive following across North America. What could be your next seasonal sensation?
Unleashing Creativity: Encourage your team to test their creativity by inventing new drink combinations. This can result in unexpected and exciting flavors that surprise and satisfy your customers. An internal competition to create the next menu feature can be a fun team-building activity and a source of motivation.
Stimulating Customer Engagement: The anticipation of fresh menu additions keeps customers intrigued and enthusiastic about your offerings. Not only does this create a dynamic in-store atmosphere, but it also provides new content for your social media platforms, fostering online engagement and customer interaction.
Concluding Thoughts
We believe that seasonal coffee offerings can significantly improve your customers experience . Your offerings will always be current, intriguing, and special if you source seasonal ingredients/flavors, highlight exclusive micro-lots, and regularly change your menu. Take advantage of seasonal coffee offerings today and watch it change your company through excitement and increased average spending habits.