Giving Back to our Local Community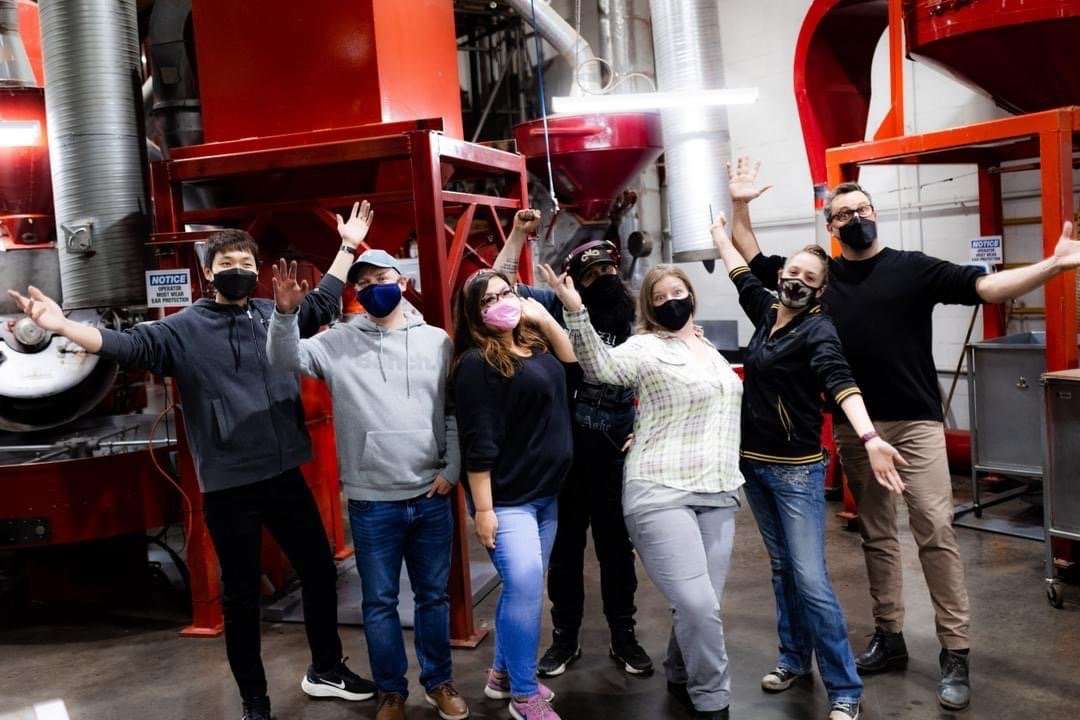 Did you know that your friendly neighbourhood coffee roaster has been silently donating and giving back to local charities for decades? Fratello Coffee Roasters is heavily involved in the Calgary community, donating funds and supplying hundreds of pounds of fresh coffee every month to a host of different charities whose causes range from homelessness, to food insecurity, to addiction.
Coffee With a Conscience
Co-owner Russ Prefontaine says it's a way to give back to a community that has supported the company from the start. It was his father, the founder of the company, that started the tradition. "We were raised with the attitude of giving back it makes us feel good. If we want the local Calgary community to support us, we should then be the first in line to be supporting the local community when we can. That is what it truly means to Support Local….it needs to be a full circle."
Roasting and sourcing ethically has always been top-priority, but the company's generosity is yet another reason you can feel good about drinking Fratello coffee. Here are just a few of the wonderful causes the company donates to every year.
Calgary Food Bank
Every year, Fratello takes part in the Calgary Food Bank fundraiser in partnership with the CBC, which happens around the holidays. The Calgary Food Bank is the city's main charitable food hub, serving families, individuals and organizations. Their programs include emergency food hampers, food linking (making sure food gets to the people who need it), and rescuing perfectly good food that would otherwise go to waste.
Fratello has taken part 10 years in a row, and has donated close to $300,000 total. In December of 2021, they donated 1,400 bags of coffee and raised just over $59,000 in coffee sales.
Calgary Dream Centre
The Calgary Dream Centre is an organization dedicated to helping people overcome addiction and homelessness, two interrelated issues. They offer resources specifically geared towards men and women, and their approach is to pair individuals with case managers who guide them along their journey. The programs include mindfulness training, professional counselling, and life skills mentoring (cooking, driving, and job interview preparation). They also work hard to provide transitional and community housing to homeless and precariously housed people.
Mustard Seed
The Seed is a Christian non-profit organization founded in 1984 on a mission to care for individuals experiencing homelessness and poverty. They cover basic needs like emergency shelter and meals, and also offer programs for health & wellness and employment guidance. The organization also has a waiting list for supportive housing. Fratello has been making significant coffee donations to this organization for 30 years.
Alex Community Food Centre
The Alex is a food program offering free healthy meals on a drop-in basis, and hosts an affordable produce market every Friday morning. Their New Roots program is geared towards new immigrants facing food insecurity and hosts culturally themed affordable food markets. Other programs include cooking and gardening classes for kids and adults, and community projects to advance Truth & Reconciliation.
Calgary Drop-in
The Calgary Drop-in serves adults at risk of experiencing homelessness. They offer emergency shelters, meal programs, health clinic services, permanent housing, and hygeine and laundry services. In addition, they offer the Free Goods program, where new and lightly used goods (such as furniture, clothing, electronics and cookware) find their way to low-income & no-income Calgarians.