Drinking Coffee and Intermittent Fasting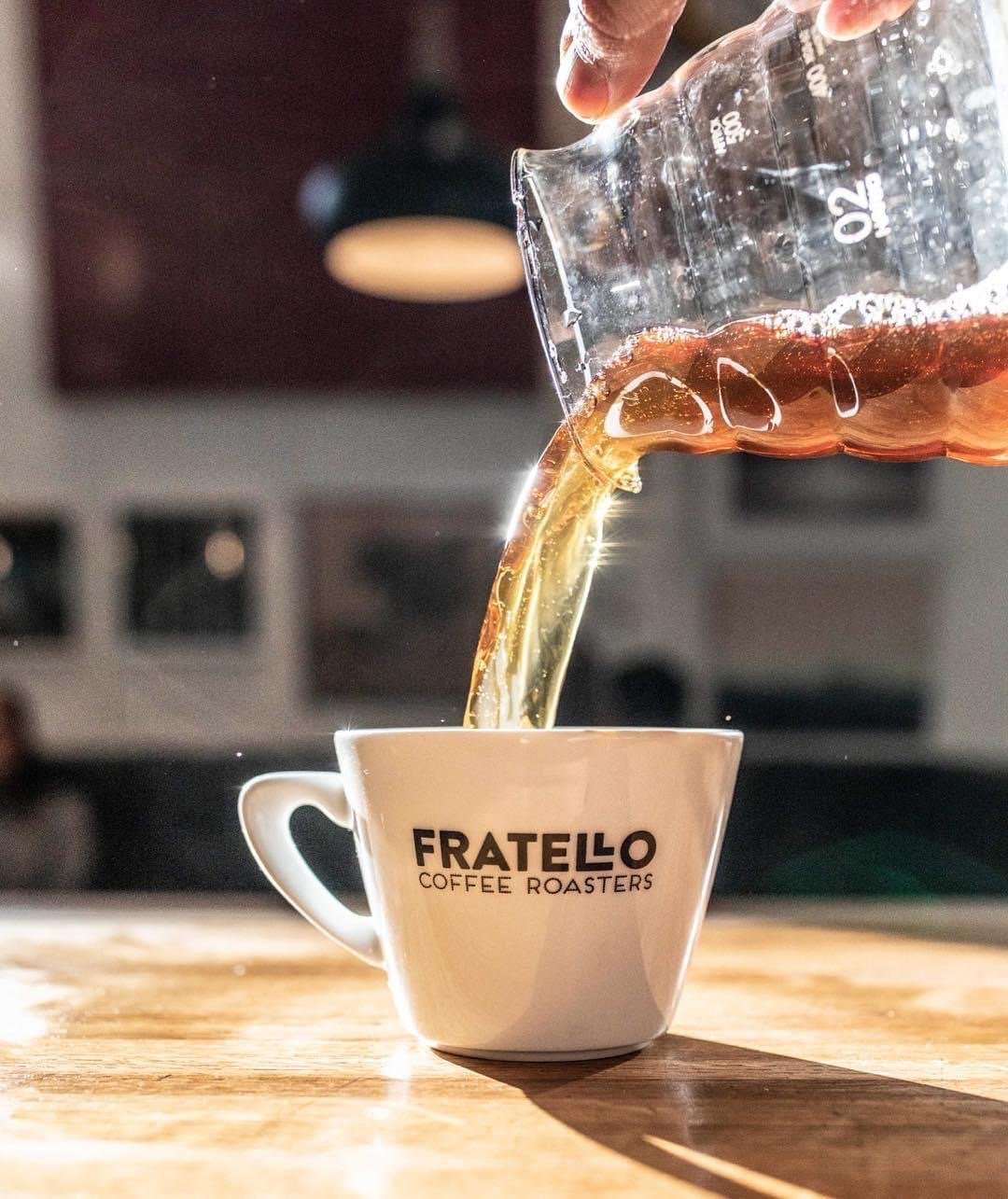 Intermittent fasting is one of the hottest health trends to come out of the last decade. You may know someone who has tried it with varying degrees of success. It's not just for bodybuilders and health nuts. Everyday people are trying it, for reasons including weight loss, improved sleep quality, better focus, and anti-aging.
You might be wondering how you're going to go 16 hours everyday without eating. Those 16 hours can seem like an eternity at first. Your stomach will growl audibly, and you'll likely feel irritable and "hangry." You'll need to find something other than calories to keep you preoccupied during the morning hours. Delicious specialty coffee, consumed black, can be a lifesaver. Drinking high-quality black coffee with complex flavour notes is a whole new experience. If you're trying intermittent fasting, this can be a great opportunity to explore different origins with different flavour profiles.
Fasting can be tricky at first, but your body eventually adjusts, and there's a good case to try it out. Think of it this way: it generally means no snacking after dinner, fasting during sleep, and skipping breakfast. If we fast after dinner (starting around 8 p.m.), and then for 8 hours during sleep, that's 12 hours fasted. All you have to do is just add another 4 hours, and voilà–you're intermittent fasting.
Before we get into coffee and fasting, let's take a closer look at intermittent fasting.
What is intermittent fasting?
Intermittent fasting is less of a diet plan, and more of a lifestyle. You choose a window of time during the day, and you only eat during that window. A popular time frame is a 16-hour fast, followed by an 8-hour eating window (sometimes called 16:8). If your eating window begins at noon, you begin your fast at 8 p.m. Your eating window doesn't open up again until the next day at noon.
There are many different types of intermittent fasting. The "18:6" fast is where you fast for 18 hours followed by a 6-hour eating window. In the "5:2" fast, you eat normally for 5 days of the week, followed by 2 days of caloric restriction. "OMAD," or "one meal a day," is where you eat one large meal with no caloric restrictions.
Intermittent fasting benefits
Most people turn to fasting for weight loss. The science on why intermittent fasting leads to weight loss is still unclear. Some experts say that 16 hours of fasting triggers the fat burning process, called ketosis. Other experts say the weight loss is simply down to less calories consumed. Shortening your eating window generally forces you to eat more nutrient-dense foods. It also makes you feel more full, and less likely to eat everything you'd normally eat in a day.
Many people prefer fasting to dieting because there are no restrictions on what you can and can't eat. The only restriction is time. For people who hate counting calories and enjoy the odd slice of cake, intermittent fasting is the answer.
The most exciting science on fasting is something called autophagy. Autophagy is a natural bodily function that only occurs when we're in a fasted state. It's a self-cleaning process, triggered by low insulin levels, where our damaged cells are replaced with new, healthy ones. For this reason, autophagy has been associated with anti-aging, and can be a powerful tool to prevent disease. If intermittent fasting is not for you, fasting just once a month can be enough to reap the benefits of autophagy.
Aside from weight loss and autophagy, fasting comes with some other great health benefits. People who fasted for a few months reported improvements on their energy levels, ability to focus, and sleep quality. Science links fasting to significant brain function improvement. Other added benefits include lower blood pressure, lower cholesterol, and reduced liver fat.
Will coffee break my fast?
The key to drinking coffee while fasting is to drink it black. Black coffee contains a negligible 2-5 calories, which isn't enough to break your fast. Drinking coffee with sugar and cream will break your fast, so if you're going to drink coffee while fasting, drink it black.
I don't drink black coffee! Black coffee is bitter.
Many people can't fathom the idea of drinking coffee without the addition of sugar and cream. Poorly brewed coffee, whether bitter or sour, is unpalatable without sugar and cream. If your coffee is so bitter that you can't enjoy it black, maybe it's time to troubleshoot your brewing routine. Check out our foolproof pour over guide to get the best out of your cup each time.
Take this a step further and drink the smoothest, most flavourful brew known to mankind–cold brew. Cold brew is so smooth because the cold brewing method doesn't extract any of the unpleasant compounds found in coffee. It only extracts the pleasant compounds, leaving bitter and sour flavours behind. Check out our incredibly easy, straightforward guide on how to make cold brew coffee at home. If iced coffee isn't your thing, try heating up your cold brew.
When choosing coffee for intermittent fasting, go for specialty coffee with an emphasis on freshness and single origin offerings. If you browse the Fratello coffee collection, you'll see coffees from Ethiopia, Guatemala, Congo, Nicaragua, and more. These coffees have exciting
flavour notes that you would otherwise miss out on if you added milk and sugar. You'll get the true coffee experience when you drink it black.
If you must add flavours to your coffee, add a dusting of cinnamon or nutmeg, but don't overdo it. You can also add a zero-calorie sweetener like erythritol or stevia.
Why should I drink coffee while intermittent fasting?
You don't have to drink coffee while fasting. But a lot of people who try fasting say they aren't willing to sacrifice their morning coffee routine. Black coffee can help if you're finding that intermittent fasting deprives you of joy in the morning. It can be just the thing to get you through those difficult first hours of the morning when you're "hangry."
There is some scientific evidence that coffee's own brain health benefits can complement the brain health benefits of fasting. Moderate caffeine intake may improve brain function and reduce your risk of long term mental decline. There are less cases of Parkinson's disease and Alzheimer's in people who drink coffee than those who don't. Moderation is key, however–limit your coffee intake to 1-2 cups a day to reap health benefits.
Trying out intermittent fasting and need something delicious to get you through it? Browse our coffee collection, read the complex flavour notes, and try something different!