Guatemalan Specialty Coffee | Discovering the Unique Flavours of Finca Santa Leonarda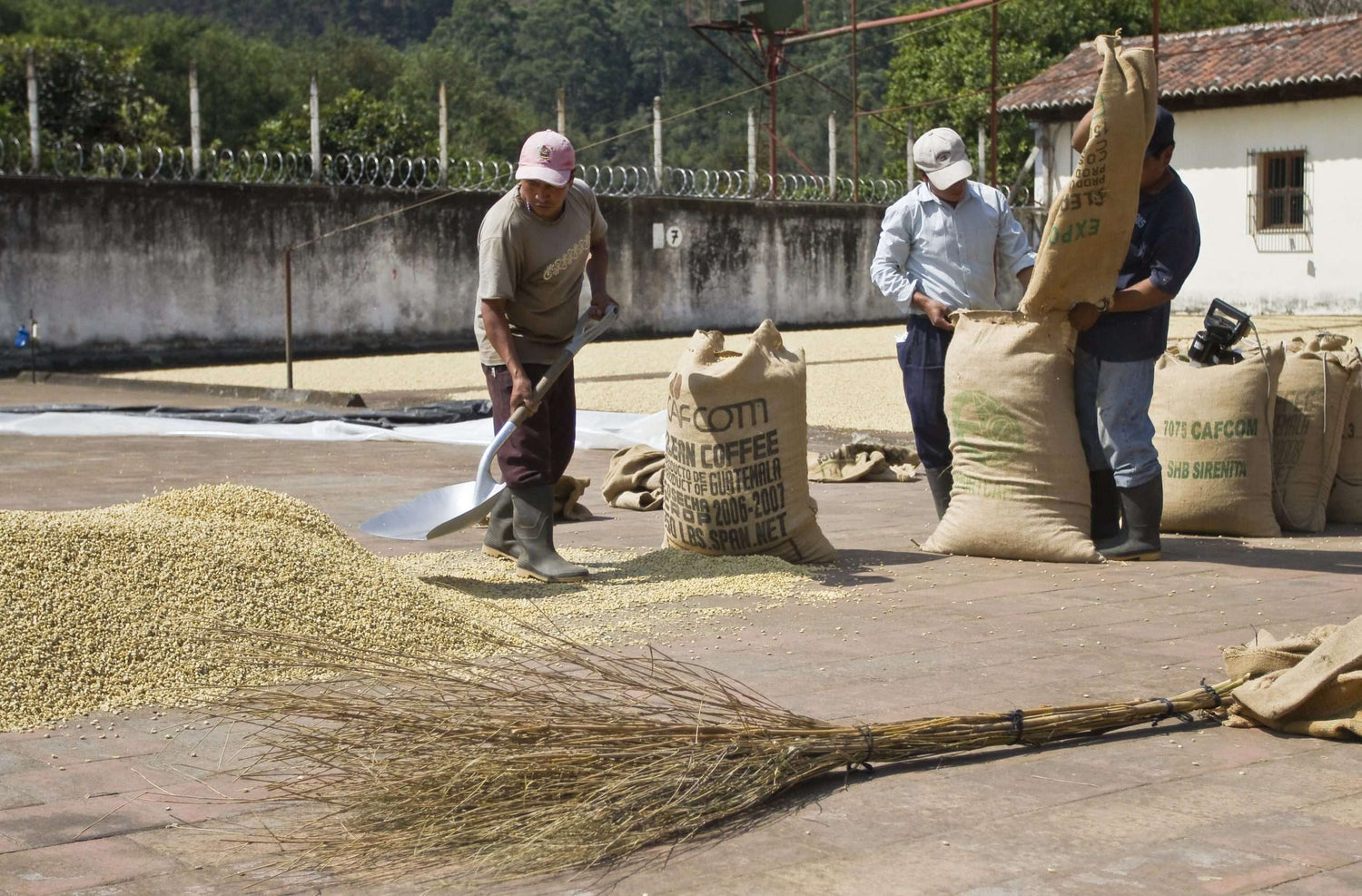 As connoisseurs of coffee, we at Fratello Coffee understand that not all coffee beans are created equal. Our journey in search of exceptional coffee has led us to the heart of Santa Rosa, Guatemala, where we discovered the unique flavors of Finca Santa Leonarda. This family-owned farm, steeped in over a century of coffee-making tradition, is a testament to the superior quality of Guatemalan specialty coffee.
We're excited to announce that Finca Santa Leonarda is now our producer for our beloved Montecristo single estate offering. Previously, our Montecristo was named after the farm we sourced our beans from. However, due to Roya/Rust damage that required Montecristo to replant their estate with a different varietal, we've evolved and shifted our focus to find new relationships in order to maintain a consistent flavor profile that defines the Montecristo experience. Now, Montecristo is not just a name, but a symbol of Fratello's commitment to delivering a distinctive taste that our customers have come to love.
Finca Santa Leonarda, with its unique blend of four coffee varieties, meticulous cultivation, and sustainable practices, aligns perfectly with the flavor profile our Montecristo Single Estate offering has been known for. The high altitude, fertile volcanic soil, and favorable climate of Santa Rosa, combined with the farm's dedication to quality, result in an exceptional cup of coffee that enhances the Montecristo experience.
We're thrilled to welcome Finca Santa Leonarda into the Fratello family and look forward to sharing the unique flavors of this premium Guatemalan coffee with you. As we continue to evolve, our commitment to quality remains the same. Montecristo is not just a coffee; it's a testament to our journey in the world of specialty coffee. We hope you read more about this new and exciting relationship below.
Guatemalan Specialty Coffee
For good reason, Guatemalan coffee is often considered as some of the best in the world. Coffee beans from this region have a specific flavour profile that is challenging to replicate elsewhere due to the region's special combination of high altitude, rich soil, and favorable climate.
Notably in the Santa Rosa region, some of the greatest coffee beans in the nation are produced. And now Finca Santa Leonarda, the newest addition to Fratello Coffee's line of premium Guatemalan coffees, is being introduced.
For more than a century, Finca Santa Leonarda has been growing premium coffee in the centre of Santa Rosa. Four generations of coffee producers who have devoted their lives to refining the craft of coffee growing own and run the farm. Their goal is to not only grow the best coffee but also to better the lives of their employees and the neighbourhood.
The coffee grown on Finca Santa Leonarda is a blend of four different varieties: Caturra, Catuai, Pache, and Anacafe14. These varieties are carefully cultivated and selected for their resistance to common coffee diseases and pests, such as the borer, rust, and rooster's eye.
How does Volcanic Soil help with coffee flavour?
The volcanic soil conditions are one of the major elements that contribute to the remarkable quality of Guatemalan coffee. Many active volcanoes can be found in Guatemala, and their ash and mineral deposits have produced fertile soil that is ideal for growing coffee. The fertile volcanic soil contributes to the production of coffee beans with a varied flavour profile and a recognizable acidity.
How does high elevation help with coffee flavour?
The high altitude of the area, in addition to the volcanic soil, has a big impact on how good Guatemalan coffee is. High altitude coffee plants are subjected to intense sunshine during the day and cooler temperatures at night, which slows the maturation of the coffee beans. This gradual maturing process results incoffee beans with a higher density and more complex flavours.
The coffee grown on Finca Santa Leonarda, which is located at an elevation of 1500 metres, benefits from the ideal combination of altitude, soil, and climate. The beans' flavour and aroma are additionally improved by the thorough washing process used to prepare them at the mill.
Environmental practices at Finca Santa Leonarda.
Ingas and Cuje trees are mixed to provide shade on the farm, while cypress barriers are utilised to support the sustainable management of the local flora and fauna. Every cup of Finca Santa Leonarda coffee exhibits this level of care and dedication to sustainability.
The region's favorable environment, with its two distinct seasons of rain and dryness, further improves the quality of the coffee beans. The rainy season provides the necessary moisture for the coffee plants to thrive, while the dry season allows the coffee cherries to ripen and develop their unique flavours.
Fratello Coffee is thrilled to offer their customers the distinctive and intriguing flavour of this new Fresh Crop of Finca Santa Leonarda. This new addition is certain to please your taste buds and leave you craving more, whether you're a seasoned coffee aficionado or are just beginning to explore the world of specialty coffee.