Costa Rica Santa Rosa, La Lia micro-mill - Direct Trade Coffee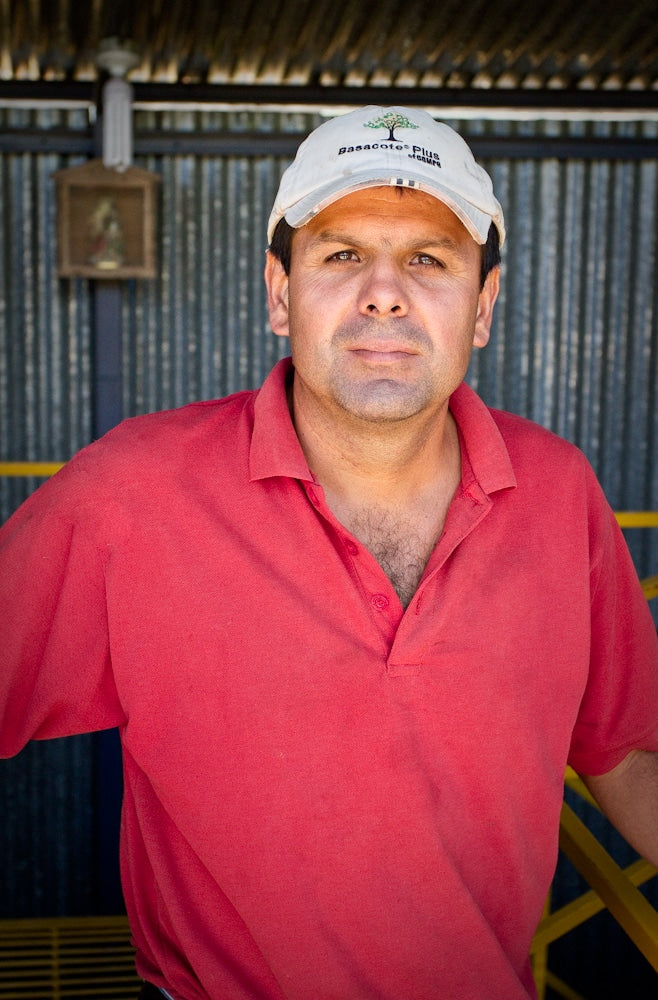 In February 2012 we again visited Costa Rica to see our friends at Exclusive Coffee as well as our producer partners to choose this years offerings. This is going to be a very good year for the Costa Rican coffees available from Fratello. Our most exciting offering is going to be our newest Direct Trade relationship Luis Alberto Monge, the producer/owner of the La Lia Micro-mill who won 5th place in 2011 Cup of Excellence.
During this trip we cupped many lots of coffee in order to find the stand out offerings, and the coffee from the La Lia micro-mill continued to score 89+ points on the cupping table. It was no surprise that the coffee grown at Luis's Finca Dragon scored at 90.67, giving him the Presidential award and 2nd place win at this years 2012 Cup of Excellence competition.
We have a 40 bag micro-lot arriving any week now, which was grown at 1700 meters (5600 feet) on another farm of Luis's, Finca Santa Rosa. This was another coffee which continued to score 89+ on this trip. It is extremely elegant and floral in characteristic. It is 100% Caturra, fully washed and 100% Sun Dried. The mechanical mucilage removers uses very little water, and all of the bi-product from this process is reused on the farms to limit the environmental impact.
La Lia is located in the Leon Cortez micro-region of Tarrazu and just outside its capital city, San Marco. This beautiful little mill which is able to achieve many different processing methods including the fully washed which we purchased, as well as a red & yellow honey process and a small selection of naturals. The coffee tree nursery is also located at the mill where you will find Geisha, Ethiopian, Typica, Red & Yellow Bourbon and Caturra varietals all being grown.
La Lia is only 5 years old, but capable of producing 600-700 bags of coffee per year. This is a lot considering they only have 2-5 workers at any given time making quality control practices easier. Their high quality coffee starts at the roots of their coffee trees, beginning with proper fertilization. Luis explained to me that having low calcium in the soil will result in a beautiful looking cherry but that the bean density suffers, resulting in a higher percentage of "Quakers" in the green (bad beans). By increasing Potassium levels you will begin getting harder beans and also boost flavor and overall bean development. Luis has been working very closely with Exclusive Coffee to customize the optimal mixture of fertilization to ensure these levels of accuracy. Only when cherries have reached their optimal level of ripeness are they picked and delivered to La Lia for processing.
As always, Costa Rica impresses me with their Micro-Mill revolution which continues to expand and improve. I am seeing better organization, at farm level as well as more dedication to improve quality. These producers have been getting premiums for their coffee for a few years now and are typically re-investing into their mills for efficiency's and consistency. La Lia is going to be a shining star amongst our offerings. You need to get this before it is gone.