Back-to-school: Tips for Coping with Parental Burnout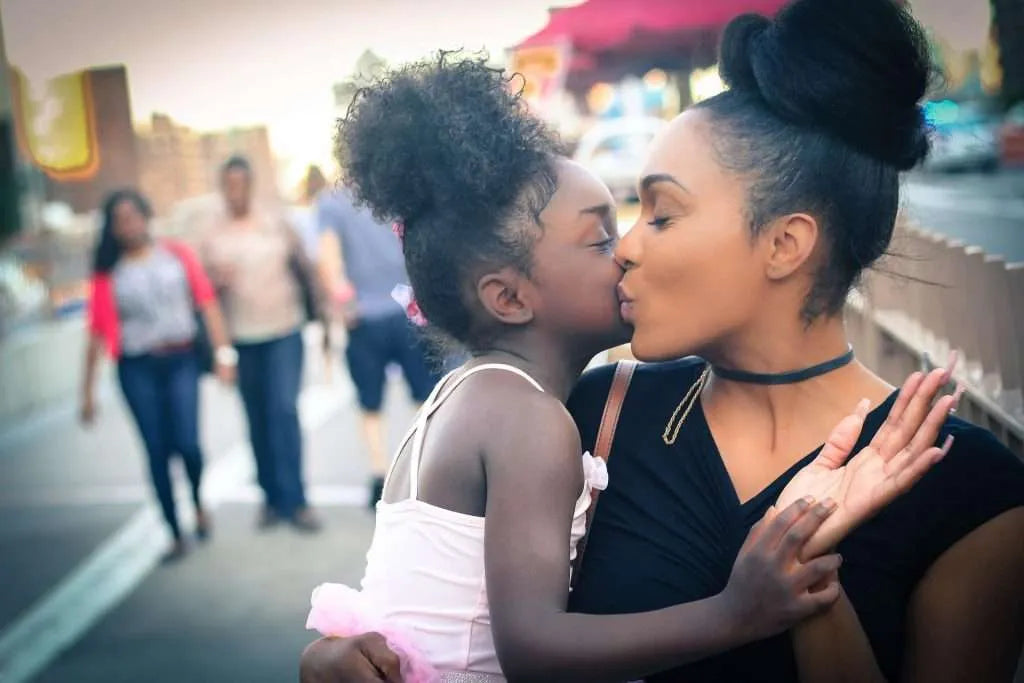 The back-to-school season stirs up a lot of emotions depending on who you are. For many, it's the season of excitement, nerves, nostalgia, new beginnings, and the madness of activity. This time of year can bring joy, in the form of hunkering down on studies or reuniting with classmates. But, if you're a busy working parent, it can mean something entirely different: parental burnout.
Sure, the smell of fresh notebooks and the first signs of autumn bring a pleasantness to the air. But it can also be a return to that familiar hamster wheel of eat-work-sleep. Between making lunches, a full-time job, preparing dinner, and taking your kids to and from soccer practise, there's exactly zero downtime.
Working a full-time job is stressful enough on its own, but when you add raising kids to the mix, it can be crazy-making. Not only is this compounded stress a crappy feeling, but studies show that chronic stress literally makes us sick. Constant stress leads to high blood pressure and heart disease. High amounts of cortisol, a stress hormone, has been linked to cancer. The mind and the body are more interconnected than previously thought.
As a parent, it can feel impossible to find some calm. If you continually let your own needs fall to the bottom of the priority list, that's where they'll stay. Don't wait for downtime to occur–be proactive and make your own downtime.
Here are our 5 tips for beating parental burnout so you can get the school year off to a great start.
5 tips for combatting parental burnout

Carve out time for meditation
Meditation, or mindfulness, is the practise of focusing on physical sensations and senses instead of on our thoughts. If you've never tried meditation before, you'll be amazed at the effects on your mind after just 2-4 weeks of doing it regularly.
Meditation exercises create new pathways in the brain, ie. new habits, new thought patterns, etc. If you tend to catastrophize, regular meditation creates a new, more level-headed way of thinking.
Even if you only have 15 minutes a day, meditating 5-6 days a week can greatly ease parental burnout. Common meditations you can do anywhere and anytime include deep breathing and body scans. There are several free online guided meditation courses, such as the Palouse Mindfulness course.
Mindfulness is the opposite of mindlessness. To do something mindlessly would be to do something physical, like walking, without noticing your surroundings or sensations. Instead of focusing on the walk itself, you'd be caught up in thoughts about insecurities, bills, health, etc. A mindful walk, however, would involve focusing on the motion of your hips or the sounds of the birds in the trees. In essence, mindfulness is the practise of living life in the present and not missing what's around us, however ordinary.

Develop a new relationship with coffee
Sure, coffee contains caffeine, that thing that keeps our eyes open so we can deal with the demands of parenting. But rather than be used as a drug, coffee should be enjoyed. If you're hitting up the drive-thru multiple times a day for a large triple-triple, you might be leaning on coffee. Parental burnout and too much caffeine tend to go hand-in-hand.
Change your relationship with coffee from one of caffeine addiction to one of mindful enjoyment. Start by drinking better coffee. Use the moment of drinking coffee to fully enjoy it. If you can, take a moment to sit down and enjoy it, even if it's just for 5 minutes. Even the act of making a pour over can be meditative. To fully enjoy the alertness benefits of coffee, try not to drink more than two cups a day.
If coffee isn't your thing, try making a matcha latte at home, and read about the health benefits of matcha.
Soak up parenting wisdom
Regardless of what age your kids are, it never hurts to take parenting classes or read parenting books. Not only will it help you beat parental burnout, but it will strengthen your relationship with your kids. Parenting wisdom can teach you how to deal with tough moments. Sometimes, kids will throw food at the walls or engage in naughty or rebellious behaviour. How you respond to these incidents is what makes the difference.
Parenting wisdom can also open your eyes to some of your own bad habits that you're not even aware of. It can also demystify how to get kids to chores and homework without antagonizing them.
A lot of unchecked life trauma can find its way into your family dynamic, damaging relationships. In general, parents can always benefit from seeing a therapist. Studies show that kids with frazzled parents were much more likely to be stressed themselves.

Do fun things with your kids regularly
A lot of times, a major factor of parental burnout is too much work and not enough play. Regularly engaging in fun activities increases serotonin levels in the brain, the chemical associated with happiness.
Having fun doesn't have to be expensive. It can be as simple as making cookies together on the weekend or going to the farmer's market on Saturday morning. Even though it may be tempting to do nothing on the weekends after a draining week, fun is essential to well-being. It's also a form of bonding with our family. Many parents with grown children report having regrets about not spending enough time with their kids when they're growing up.
Have some alone time
While it's important to bond as a family, it's equally important to find solitude. Solitude is important to our mental health. Being alone helps us to work through personal struggles, improve our concentration, relax, think deeply, and more.
When you have kids, you practically never have alone time. But that doesn't mean that you can't have it–it simply means you have to make the time. Protect this time with your life. Book off a day in the calendar to get out of the house and call a babysitter or a relative to watch your kids.
It can be as simple as going to a coffee shop to get a few chapters in or going to the art gallery by yourself. If you let quality alone time fall to the bottom of your to-do list, you'll become irritable, depressed and anxious.

Turning parenting into child's play
Parenting is indeed hard. It requires good time management skills and being "on" more than we'd like. But the mental strain that comes with parental burnout can add an extra layer of "hard" on top of a jam-packed schedule. The key is to set boundaries around your self-care routine and to inject more joy into your life. This school year, get off to a good start, and don't wait to start implementing self care!