Coffee Storage: 5 Ways to Keep your Beans Fresh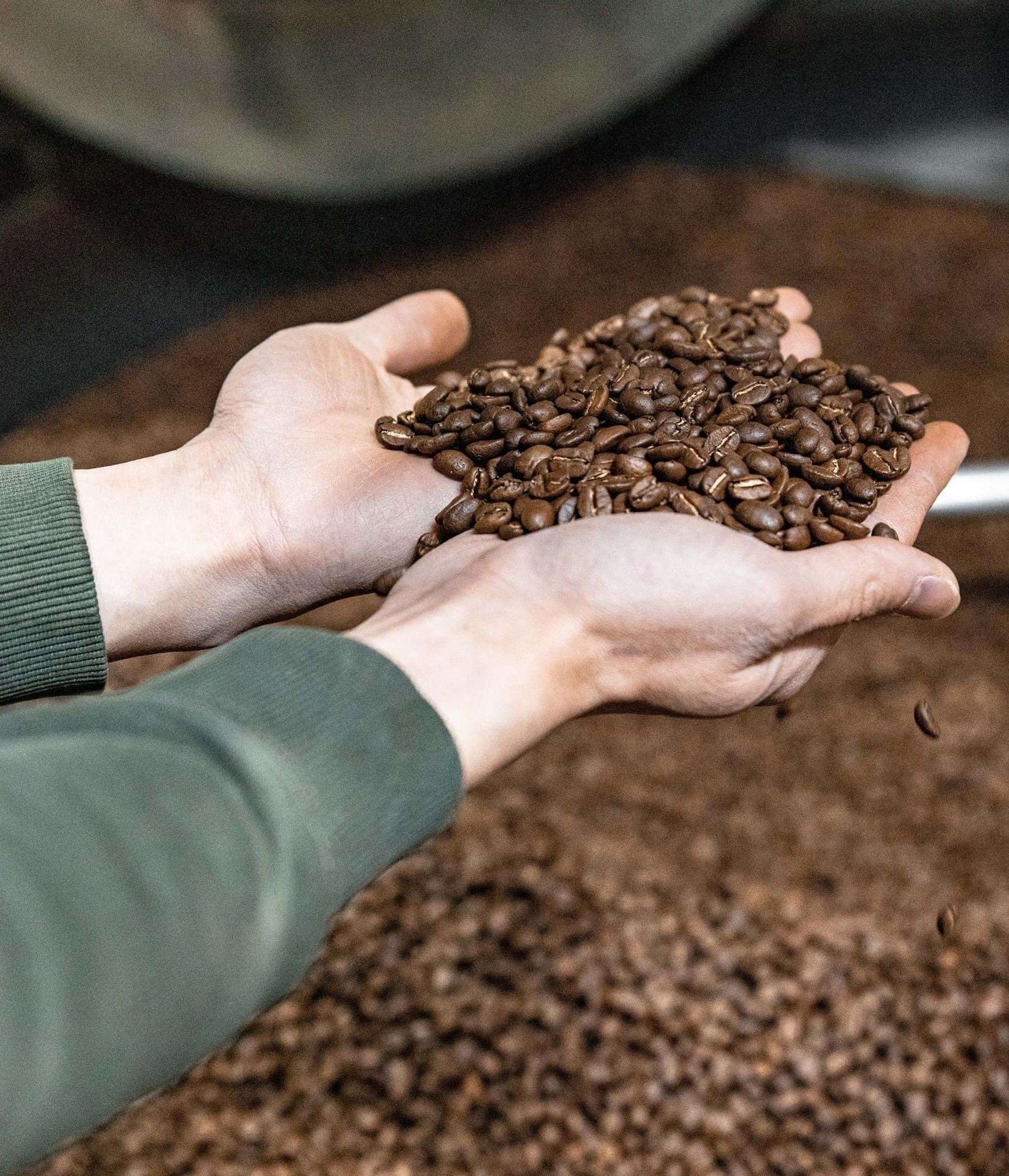 Need to overhaul your coffee storage etiquette?
There's information out there about how to store your coffee, but not all of it is well advised. Poor coffee storage can lead to flat, uninspiring, and downright stale coffee. You may be committing some coffee storage faux-pas lately, and you don't even realize it!
When you buy great coffee, you have a duty to keep it fresh and use it up in a timely manner to honour its innate qualities. Don't forget that coffee is a food item, too. Just like bread, coffee goes stale. Just as you wouldn't eat stale bread, you shouldn't drink stale coffee. Fratello coffee bags are dosed at 340 grams for a reason–to encourage you to buy only what you need.
How long do coffee beans last?
Ideally, you will use up all your coffee within 3-4 weeks of the roast date. Don't buy coffee in huge quantities if you're a household of 1 and you only drink 1 cup a day. Buy enough coffee to last you 1 week, 2 weeks maximum. If you're a family of 5 and you all drink 2-3 cups a day, it might make sense to buy it in quantities of 2 lbs, but otherwise, you should never need more than 340 grams at a time. Try to get familiar with your needs, and go from there.
Understanding the things that affect coffee freshness can help you keep your coffee tasting great. Below are the 3 main enemies of coffee.
Keep Coffee Away from:
Light.

Have you ever noticed how coffee bags are always opaque? This is by design. Light, particularly UV exposure, causes photodegradation in coffee. This causes the breakdown of chemical compounds, leading to less aromatic coffee. Keep your beans in the bag they came in or place them in an opaque container for optimal coffee storage.

Air.

When coffee is exposed to air, it oxidizes, and oxygen is what causes all foods to go bad. Never leave a bag of beans open where the air can get to it. Always close your coffee bag, and try to get as much air out of the bag as possible before closing. In addition, never grind a whole bag of coffee beans upon purchase. Only grind what you need, immediately before brewing.

Moisture.

Moisture can not only introduce new, unsavoury flavours to your coffee, but it can also cause the beans to mould and the oils to go rancid quicker. While it may seem like a good idea to refrigerate or freeze your coffee, this is where moisture can be introduced. We don't recommend freezing or refrigerating as a means of coffee storage. In addition, a humid kitchen will cause your beans to go south, so make sure your coffee is stored in a cool, dry place.
We'll debunk some coffee storage myths and show you some new ways to keep your coffee fresh. Let's make stale coffee a thing of the past!
Top 5 coffee storage tips:
Don't grind all your coffee at once.

When you're purchasing coffee at a coffee shop or online, there is usually the option to have all your beans ground at once. While you may not have the means to grind it at home, don't rely on this forever. Get yourself a quality burr grinder for home, and grind whatever you need, right before you need it. Grinding all your coffee at once brings in the enemy of air. More surface area means more air attacking your coffee, and it will begin to stale immediately.

Don't freeze your coffee.

We don't recommend freezing your coffee, and we especially don't recommend refrigerating it. Freezing your coffee not only alters the chemical compounds (ie. flavours) in your coffee and dries up the oils, but it introduces moisture, one of the key enemies of coffee. What happens when you freeze your coffee is that condensation accumulates around the jar. As soon as you take it out of the fridge and open the container or jar, the condensation rushes in, introducing moisture. While freezing your coffee is a common piece of advice, we don't recommend it as a means of coffee storage.

Keep your coffee out of direct light.

Coffee bags are opaque for a reason–to keep light out, a major coffee enemy. The best container to store your beans in? The bag they came in! While it may be tempting to store your beans in a glass mason jar on the counter, this will quickly lead to flavour degradation. The same goes for storing beans in the hopper of your grinder. It may look nice as a way to display them, but it isn't proper coffee storage. Avoid leaving beans in your hopper, and if you must, leave a small amount. If you're going to buy a container for your coffee beans, make sure the container is opaque (black is best) and has an air-tight seal.

Keep coffee away from heat sources.

Avoid leaving your beans near heat sources, such as on top of the fridge or next to the stove. This is an improper means of coffee storage, and it will quickly degrade your beans. This goes for brewed coffee as well. While it may seem nice to have a hot pot of coffee all morning, this is going to singe all those delicate flavour notes in your coffee.

Learn to accept when your coffee is stale.

Once your coffee has gone stale, learn to accept it. There's nothing you can do to bring back stale coffee. Don't try to add fancy flavour syrups to it to bring it back to life. It's time to move on, and vow to change up your future coffee storage habits. The only thing you can do with stale coffee beans is grind them up and use them for compost.

A Fresh Start
While you may have been committing some coffee storage no-no's, it's never too late to change your ways. Fratello Coffee is sourced meticulously, and roasted carefully. We want you to get the best out of our coffee, and taste the difference. Want to learn more about how to perfect your home brew? Check out these useful tips about buying and using coffee!