Building Process Documents for Your Cafe: The Importance Coffee Shop Operations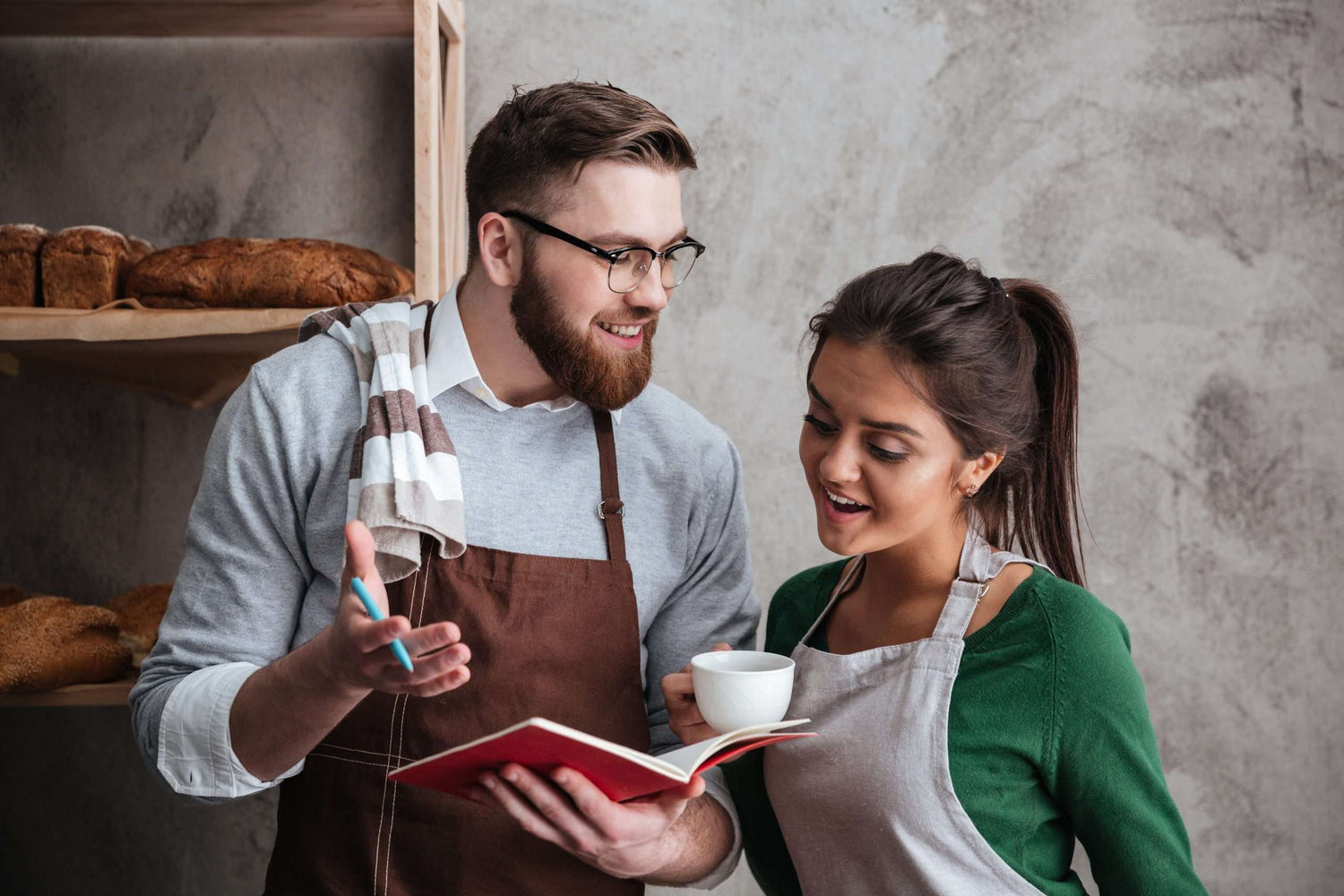 Every organization, large or small, needs process documents to make sure everything performs as it should. Cafe owners in particular benefit from documenting the processes so it aids in teaching staff how to prepare coffee, including espresso techniques, opening/closing procedures, managing cash and greeting customers. It offers clarification, aids in avoiding errors, and makes sure everyone is aware of what must be done to succeed in their positions and ensure they are meeting their direct report's needs.
This blog post will discuss how to build a process document, why it's important to document the process, and how a cafe owner may use it to train staff members. We'll also take cues from the E Myth, a book that emphasizes how critical systems are to the success of any firm.
Why is Documenting a Process so Important?
Documenting the process is crucial because it provides a clear path forward, helps avoid mistakes, and ensures everyone is on the same page. Here's why:
Provides a Clear Path Forward
The process documentation's most obvious advantage is that it provides your team with a resource to consult when there are issues regarding how something should be carried out or who should do what next. Instead of wasting time repeatedly answering those inquiries, just direct them to your documentation!
Helps Avoid Mistakes
Since everyone has access to the same information about how things are supposed to work within their department or division (or even across departments), there's less room for confusion about who does what when something goes wrong. Fewer opportunities for someone else's mistake costing you money down the road because nobody knows where things went wrong in order for them not being able–or willing–to own up until after damage has been done.
Ensures Everyone is on the Same Page
A well-documented process enables you to achieve consistent outcomes. This is because documented processes can be repeated, and by following the same steps each time, they become predictable. Clear instructions that specify each task and its purpose, who is responsible for it, and when it should be done, are accessible to everyone involved in the project. This results in less workload because there is no ambiguity about what needs to be done next or why certain steps must be completed before others.
What Does a Process Document Include?
Here's How You Can Create One.
A process document is a written description of how to perform a particular task or activity. It can be used to describe the steps and procedures involved in any given activity, for any position or task with any company. Think about training new barista on steaming the perfect milk, tamping and pulling a consistent espresso shot, or helping your management team with scheduling hours. The main points to go within a process document is as follows:
Description of What Needs to be Done
Making a process begins with writing out the steps. A straightforward text editor or even Microsoft Word might be used for this. Make sure that every tool you use is simple to operate as well as customizable so that you may add to your notes and make adjustments as you carry out the activity.
How it's Done
After you've listed all of your steps, consider how much time and effort each one requires to complete. If a task appears like it would take too long or be too difficult, perhaps it could be streamlined or simplified so that things go more smoothly the next time.
Who Does It and When They Do It
It's important to assign roles and responsibilities to ensure that everyone knows what they need to do and when they need to do it. Assign the following roles:
Who will be responsible for what?
Who is responsible for making sure the process is followed?
Who is responsible to communicate the process to the team?
Who is responsible for keeping the process updated?
Who is responsible for making sure everyone knows about the process?
Creating a Template for Tasks
Further streamlining your process involves developing templates for the various jobs. This template should be a thorough, well-organized checklist outlining each action that must be taken. This checklist can be used as a reference and training guide for each stage, ensuring that nothing is missed or forgotten.
Here are some key points to consider when creating your template:
Be specific: List out each individual step involved in the process, making sure to be as specific as possible. This will ensure that no detail is missed and that each step is carried out properly.
Assign roles and responsibilities: As was already discussed, it's crucial to specify who will be responsible for what at each stage of the process. To ensure that everyone is aware of who is in charge of what, make sure to include this information in your template.
Incorporate deadlines: Establish time schedule for every stage of the procedure, taking into consideration any interconnections or potential setbacks. This will assist in keeping the procedure organized and on time.
Make it adaptable: Your template ought to be adaptable enough to take into account modifications or upgrades to the procedure. To keep the template current and relevant, make sure you check and update it frequently. After implementation, pay attention to the feedback provided by the individuals carrying out the task regularly. They might find a more effective approach to get the same outcomes.
Consider various teaching styles: Not everyone learns and adapts to new process techniques in the same way. To help ensure the activity is being carried out as you had anticipated, be willing to share your notes, as well as to add images, videos, and hands-on teaching.
Follow-up: It often takes a person 2–4 weeks of practice before they fully comprehend and can perform it consistently. Following up, redirecting and frequent mentoring will help this process become a new everyday activity.
Conclusion:
In conclusion, documenting your processes is vital to running a successful cafe. It offers clarity, helps avoid errors, and ensures that everyone is aware of what has to be done when it's time to start their shifts. By following the procedures provided in this article, you may develop a well-documented process that is repeatable and predictable. Whether you're creating a new product or service, training new employees, or just trying to streamline your daily operations, having a documented process in place can help you achieve your goals more efficiently and effectively.