Introducing Brazil Sancoffee: A Beacon of Quality, Sustainability and Community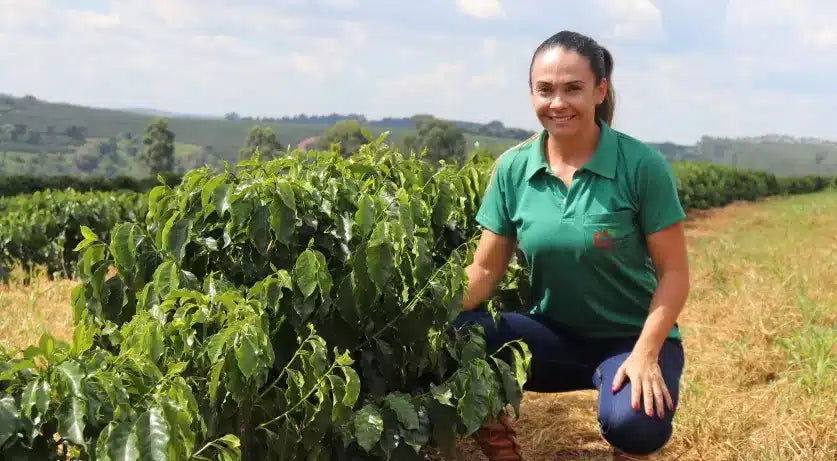 At Fratello Coffee Roasters, our journey in Brazil has been marked by a relentless quest for excellence. While we have always sought partnerships in this coffee-rich nation, finding exporting companies that align with our stringent standards has been challenging. Our criteria were clear for a new Direct Trade relationship: Outside of the obvious Environment and Community involvement, we desired consistent quality, a coffee profile that was clean, creamy, & sweet, and growers who could offer special preparations and unique varietals tailored to our preferences.
Today, we are thrilled to announce that our search has culminated in a partnership with Brazil Sancoffee, a coffee exporting company that shares our passion for exceptional coffee. That are not only passionate about quality, but also sustainability and community. As we eagerly await our first shipment, join us in exploring the ethos and practices that make the award winning Sancoffee a perfect match for Fratello Coffee Roasters.
A Legacy of Excellence
Sancoffee was established in 2000 as a specialty coffee cooperative. Since its inception, it has been a beacon of quality in the Campo das Vertentes region. Their dedication is evident in every bean they produce:
Quality Over Quantity: Sancoffee is selective in its partnerships, choosing to work with a few coffee producers who share their commitment to excellence. Currently 9 families are contributing into this program.
Sustainable Practices: They employ advanced and sustainable agricultural methods, ensuring that each coffee bean is a testament to their dedication to the environment.
Global Relationships: Sancoffee has built enduring relationships with roasters and importers worldwide, ensuring that their coffee is enjoyed by many.

B Corp Certification: A Testament to Excellence
Sancoffee isn't just another coffee company; they are a B Corp certified entity. This certification signifies a company's commitment to balancing purpose with profit. It means they consider all stakeholders in their decisions, not just shareholders. Sancoffee's B Impact assessment score of 88.9 further underscores their dedication to creating a positive impact on society and the environment.
Core Principles: The Pillars of Sancoffee
Sancoffee's operations are anchored in a set of guiding principles:
Consistency: They are steadfast in their commitment, ensuring they always deliver as promised.
Innovation: With an open mindset, they are always on the lookout for avenues to enhance and innovate.
Integrity: Every action is a reflection of their deeply-held beliefs and principles.
Stewardship: They serve with unmatched care, ensuring every stakeholder feels valued.
Transparency: Honesty and openness are at the heart of their operations, fostering trust and clarity.

Community Initiatives: Beyond Coffee
Sancoffee's commitment to the community is both deep and wide:
Beyond Borders Program: This initiative, started in 2012, is designed to uplift small coffee holders. It equips them with tools for market access and offers continuous technical support, ensuring they get the recognition they deserve.
Nascentes Project: Symbolizing the strength of unity, this project unites women coffee growers from Campo das Vertentes. It's a celebration of their invaluable contribution and a platform to amplify their voices in the coffee realm.
Environmental Stewardship: Sustainable Coffee Practices
Sancoffee's environmental initiatives are a testament to their commitment to the planet:
Bio Recovery Program: This initiative is a pledge to the rich biodiversity of Campo das Vertentes. It encompasses:
Reforestation: Over 10,595 native trees have been planted.
Land Recovery: A whopping 20.3 hectares (equivalent to 20 soccer fields) have been rejuvenated.
Water Conservation: They prioritize protecting water sources, ensuring sustainability for future generations.
Carbon Neutrality: Sancoffee is at the forefront of environmental responsibility. Since 2020, they've offset 100% of their greenhouse gas emissions. This makes them pioneers in Brazil's coffee industry, leading the charge towards a sustainable future.
Looking Ahead
As we commence this exhilarating partnership with Sancoffee, we are confident that our patrons will not only relish the unmatched quality but also appreciate the profound story behind every cup. Together, we are poised to craft a narrative of positive change, one brew at a time.