5 Reasons to Upgrade Restaurant Coffee Programs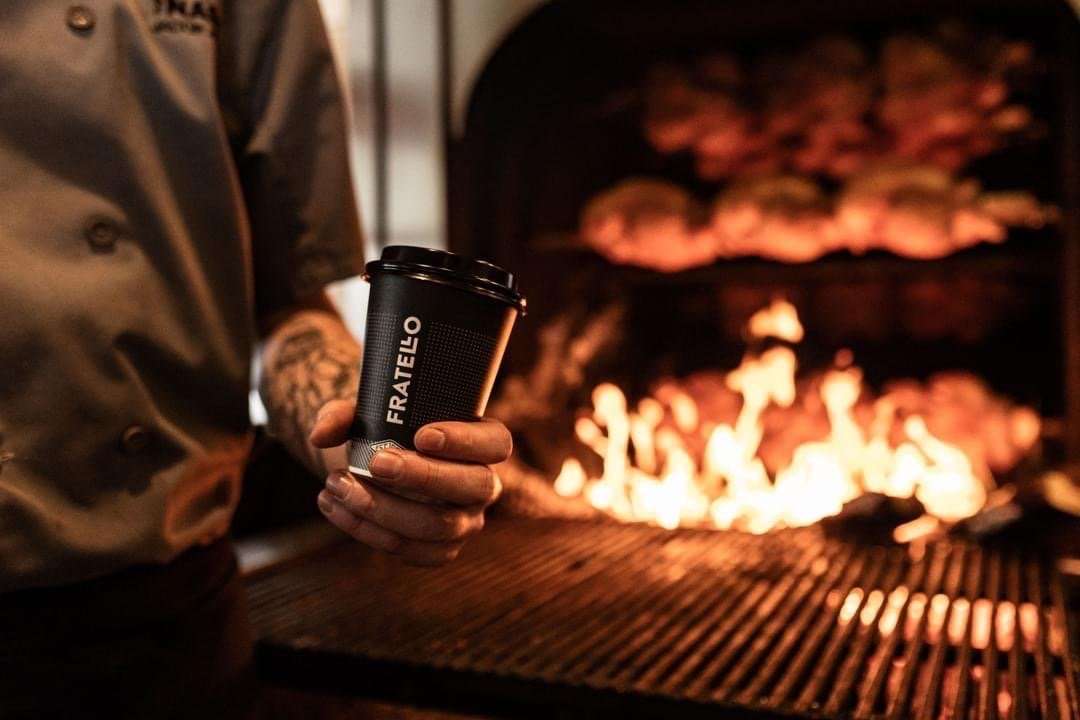 As a restaurateur, do you ever stop to think about restaurant coffee from the perspective of your patrons? Bad restaurant coffee is a common complaint on Google reviews, and it can bring down an otherwise great experience.
Put yourself in the patron's shoes. You walk into a beautiful restaurant, noticing the soft lighting and the wonderful aroma. You're met with friendly service, and you enjoy a superb meal, which is paired with a great glass of wine. At the end of your meal, you order a coffee. And the coffee is a let-down.
The coffee tastes stale, weak, bitter, or all of the above. It leaves a bad taste in your mouth (in the literal sense) and makes you regret ordering it in the first place. Restaurant coffee can be so much more, so why is your 5-star restaurant serving disappointing coffee?
Shouldn't your coffee be as good as your menu, your wine selection, your service, and your ambiance? Your kitchen is stocked with local organic produce and free-range eggs. You've worked with a sommelier to source excellent wine. You've hand-picked your team of talented kitchen staff and servers. You don't skimp on quality when it comes to the big picture, so why skimp on coffee?
You may be faced with some challenges when it comes to serving better coffee. Maybe you don't have the budget for the overhead costs of coffee equipment. Your fast-paced kitchen environment may make it difficult to make coffee with proper attention and care. But whether your budget is big or small, you can make huge improvements to your restaurant coffee program. No more serving instant coffee and generic coffee pods. It's time to embrace specialty coffee for restaurants that stays in line with your food philosophy.
What is specialty coffee? How do I source good coffee for my restaurant?
Specialty coffee is defined technically as coffee that scores at least 80 out of 100 on a cupping evaluation. In the general sense, specialty coffee fits a few criteria. The coffee company you source from should have an emphasis on freshness (ie. roasted within the last two weeks). You'll want to buy from a provider who roasts and sources the coffee meticulously. A good roaster has a direct trade relationship with coffee farming co-operatives and pays a premium to protect their livelihood. The flavour of the coffee should be fresh and complex, with tasting notes from fruity to nutty to chocolatey. Lastly, the more local, the better.
What if I can't afford an espresso machine and barista training?
While a $20,000 espresso machine tended by a barista champion would be ideal, that might not be affordable for you. We offer options of leasing equipment or helping to set up a monthly rental program like SilverChef offers you. The other option of purchasing an industrial automatic drip coffee machine is less costly. The trouble is that you're brewing large volumes of coffee that can potentially sit in the pot for hours.
A great solution to costly equipment is going low-tech by offering pour overs or French presses. They're very affordable, they're straightforward to use, and they make a better tasting coffee than industrial drip machines can. Plus, your customers will be dazzled by the novelty. If someone wants steamed milk, you can offer a "café au lait." Milk frothers won't make proper microfoam, but they'll emulate the Italian cappuccino experience, which many diners seek anyways. Keep non-dairy milks and quality sweeteners on hand. Offer demerara sugar and local organic honey to create a memorable experience for the customer.
In terms of restaurant logistics, you'll want to put a restaurant staffer on coffee duty to avoid chaos. Servers don't have time to drop everything they're doing to make a pour over that takes upwards of 3 minutes. For equipment, you'll need to invest in a burr grinder, pour over or French press hardware, and a weight scale. Hook up with a local coffee roaster to get fresh beans, and only grind them right before you need them. Make sure staff follow a straightforward recipe for maximum flavour and consistency. Check out our foolproof pour over recipe for a perfect cup every time!
This is a great starting point for restaurants to gauge specialty coffee enthusiasm with patrons. You can always upgrade later to an espresso machine if you feel the demand is there.
Now that we've gone over the "how," it's time to go over the "why." Without further ado, here are our top 5 reasons why you should upgrade your restaurant coffee.
5 reasons to upgrade your restaurant coffee program

It's the lasting impression.
Don't let customers have a great meal and glass of wine, only to be followed by a bitter instant coffee. The coffee will be the last thing they taste, so don't make them regret ordering it from you. Your coffee offerings should complement the entire experience, not detract from it.
You'll create a following of loyal customers.
Word will get around quickly, whether it's over Google reviews or word-of-mouth, if the coffee is good. Lots of foodies and restaurant goers are on the hunt for great restaurant coffee. They love it when they can enjoy their favourite coffee brand at their favourite restaurant. Serving great coffee will make you stand out from the crowd, and you can brag about it on your menu. When customers see that you're serving an independent, quality product, they'll be impressed by your good taste.
Supporting local small business is good for the economy.
Supporting local small business puts more money back into the Canadian economy, improving infrastructure. In addition, you're helping your neighbours stay in business and keep their livelihood. It also has an environmental impact–going local means less transportation of goods.
Supporting independent roasters is more sustainable.
Because of their ease of use, many restaurant coffee programs are based on coffee pods. Unfortunately, the plastic pods are hard to recycle and create a lot of waste. Wholesale coffee from independent roasters comes in bulk bags, meaning less wasteful packaging. If you set your coffee program up wisely, you can knock out several pour overs at once. It may not be "press-of-a-button" fast, but it doesn't have to slow you down if you play your cards right.
The critics will rave!
Your restaurant will become popular with the critics if you offer good coffee. Sustainability, quality, and organic farming are top-of-mind for modern restaurant-goers, so make sure to hit a home run. Make your clientele come for the food, and stay for the coffee. As the American silver screen actor Burt Lancaster aptly says, "I judge a restaurant by their bread and their coffee."
Thinking about serving Fratello Coffee at your restaurant? Get in touch with our wholesale team for pricing and tastings. For more in-depth guidance on coffee service, book a consultation with us. Drop us a line at info@fratellocoffee.com for more information.