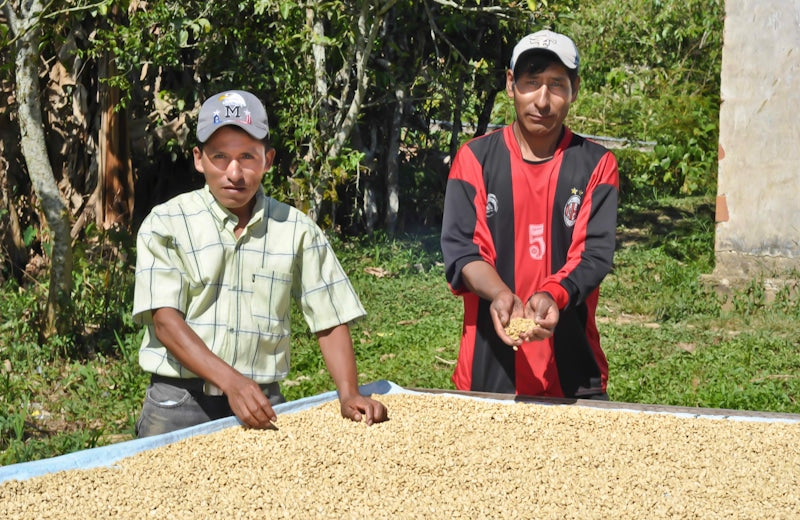 Coffee has become one of the world's most cherished drinks. Its distinct aroma and taste have made it a staple of many cultures and a daily part of our lives. However, coffee is much more than just a beverage. Its complex and extensive history has played a crucial role in shaping the world we live in today. The History of Coffee starts from its birthplace in ancient Ethiopia to the modern third wave of coffee, the coffee industry has come a long way, and the development of specialized coffee equipment like Slayer Espresso has helped push the quality even further.
One of the most favoured drinks in the world is coffee. It has become a staple of many cultures and a part of our daily life thanks to its distinctive aroma and flavour. Coffee, however, is more than just a beverage. Its lengthy and complex history has been instrumental in creating the world that we live in today.

What was the Birth Place of Coffee
Ancient Ethiopia is thought to have been the birthplace of coffee, and this is where its history can be found. A goat herder by the name of Kaldi once observed that his goats become extremely active after consuming the berries from a certain bush. Kaldi was intrigued by this and decided to eat the berries for himself. To his surprise, he also felt an increase in energy. As soon as this finding became known, people started experimenting in different ways with the berries. The exact year when coffee was first discovered in Ethiopia is not known, as it was a long time ago and the information is largely based on legends and oral traditions. However, it is generally believed that coffee was discovered in Ethiopia sometime between the 6th and 9th centuries.
The Sufi monasteries of Yemen are where coffee was first used as a beverage in the 14th century. These monasteries would concoct a beverage using water and roasted coffee beans that they felt would keep them awake during their lengthy prayer sessions. The larger populace quickly adopted the beverage, and coffeehouses sprang up all over the area. The first recorded use of coffee as a beverage comes from the Sufi monasteries of Yemen in the 15th century, around the year 1450.
Coffee Began to Move
In the Islamic world, coffee gained popularity swiftly, and it didn't take long for it to reach Europe. When the first coffeehouse in Europe opened in Venice in 1645, the aristocracy quickly adopted coffee as a fashionable beverage. Around this time, several regions of the world started to grow coffee on a considerable scale. While the French introduced it to their colony of Martinique in the Caribbean, the Dutch started growing coffee in their colony of Java.
Coffee became a valuable product in the 18th and 19th centuries, and large plantations were built there and in other areas of the world. The world economy was significantly impacted by the growth of the coffee trade as many nations became heavily dependent on coffee as an export. The development of colonial empires was greatly aided by the coffee trade, as several European powers used their control of coffee-producing areas to sway other nations.
What is the First Wave of Coffee?
The first wave of coffee Is defined by the widespread use of pre-ground, canned coffee, which was mass-produced and marketed as a practical and reasonably priced beverage for the general public. This wave of coffee started in the early 1900s. Coffee was mostly regarded as a commodity during this time, with little consideration given to its origins or quality. The goal was to create a reliable, affordable product that was simple to produce at home.
What is the Second Wave of Coffee?
The second wave of coffee Is defined by the expansion of specialty coffee shops and the rise in appeal of espresso-based beverages, and it appeared in the 1960s and 1970s. During this time, there was a renewed emphasis on the quality and origins of coffee, with the idea that it might be savoured as a gourmet beverage because of its distinctive flavours and qualities. Aiming to ensure that coffee farmers received a fair price for their goods, this wave of coffee also introduced the ideas of fair trade and direct commerce. Our family started in the coffee industry in 1974, and we began roasting coffee in 1985. We have seen a lot of changes in the industry. One can not talk about possibly the most important movement in the second wave of coffee, is how Starbucks impacted and educated the mass market of what specialty coffee is and can be. Starbucks began to talk about interesting regions and espresso based beverages making it common around North America.
What is the Third Wave of Coffee?
The third wave of coffee began in the late 1990s and early 2000s, was distinguished by a stronger emphasis on coffee quality, a preference for single-origin, traceable coffees, and a more sophisticated method of roasting and brewing coffee. Specialty coffee shops proliferated during this time, and baristas improved their skills and coffee knowledge. Alternative brewing techniques, like pour-over and immersion brewing, which attempted to highlight the distinctive flavours and smells of various coffee kinds, also became more popular during the third wave of coffee. The coffee industry's increased attention on ethical sourcing methods and environmental sustainability has also been linked to this wave of coffee.
The modern coffee industry is a highly complex and sophisticated one, with a wide range of different varieties and methods of production. Coffee beans are grown in countries all over the world, with each region producing beans with a unique flavor and aroma. The most popular types of coffee are Arabica and Robusta, with Arabica being considered the more premium of the two. Coffee is typically harvested by hand, with workers carefully selecting only the ripest berries. The berries are then processed to remove the outer layers, after which the beans are washed and dried. The dried beans are then roasted, with the roasting process playing a significant role in determining the flavor and aroma of the coffee.

Introducing Slayer Espresso Machines
Slayer Espresso was designed by us and our team at Fratello Coffee, true coffee professionals for coffee professionals. We wanted to "Make Coffee Better"….to taste better, with better equipment. Since 1991, the Prefontaine family was in the espresso machine importing business, focusing at that time with Nuova Simonelli. Over the years, we had decades of combined experience: Coffee roasting/sourcing, importing & servicing specialized restaurant equipment as well as real world café experience. We, along with other third wave roasters, knew to compete with large chains and the "Starbucks" of the world, cafés had to focus on quality. Quality equipment, coffee, esthetics and staff training.
Countless individuals love coffee today, and new techniques for making and consuming it are always being developed. Every taste and desire can be satisfied by a coffee beverage, which ranges from espresso and cappuccino to cold brew and nitro coffee. One thing we know for sure is, we can't wait to see what the forth wave of coffee will officially be, and how this might impact our daily lives of enjoying this wonderful beverage.