Idle Tea Chai Concentrate Relaunch: Now Organic, Vegan & Gluten-Free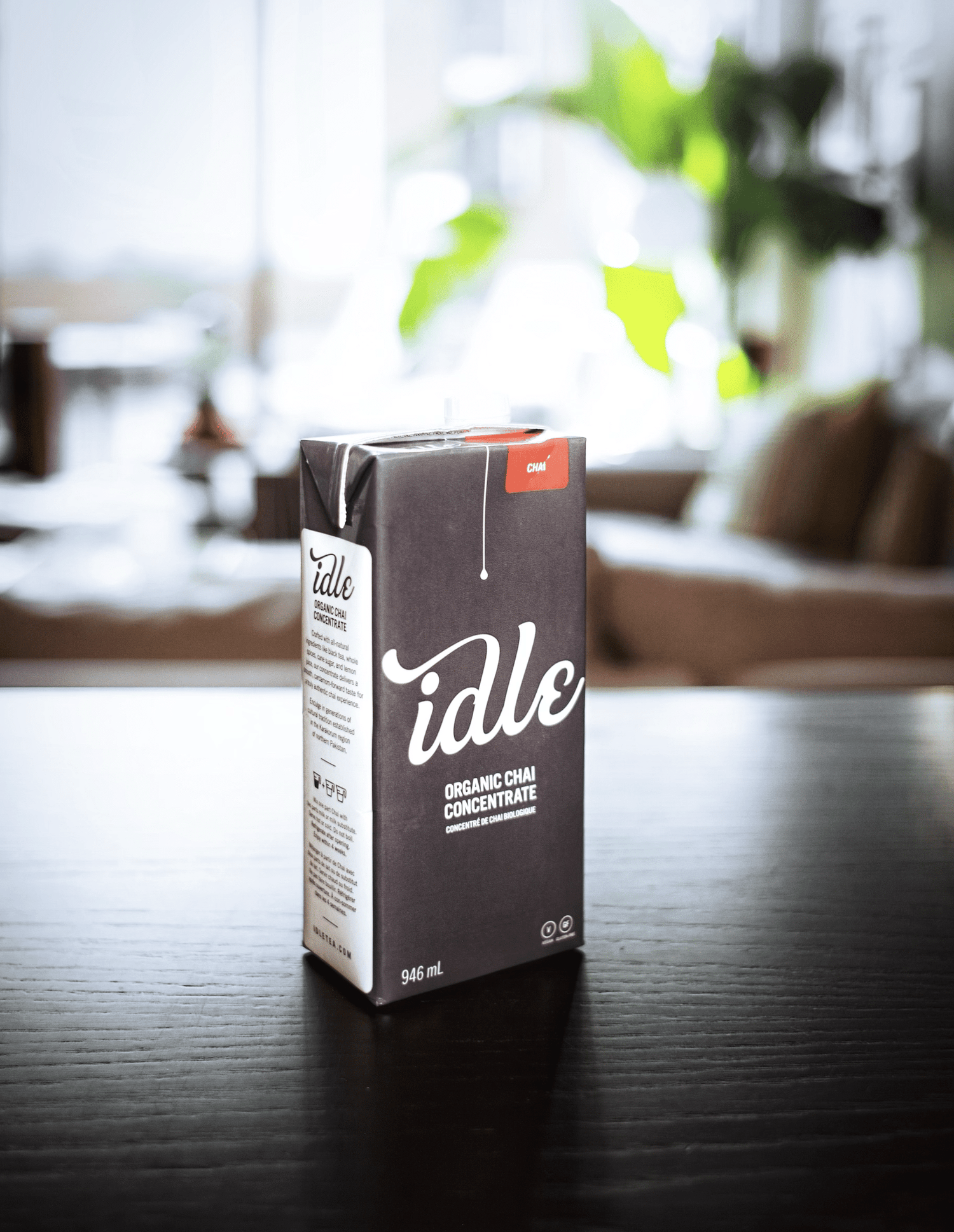 Fratello Coffee Roasters is overjoyed to announce the Idle Tea Chai Concentrate relaunch of our beloved family recipe. Now 100% organic, Vegan, Gluten-Free and now in an eco-friendly Tetra Packaging format. After addressing our packaging challenges and refining our recipe, we're back with a cleaner, more authentic flavor profile that aligns with our commitment to quality and sustainability. We are also happy to have this available on our online store HERE.
Idle Tea Chai: A Legacy of Warmth and Tradition
The allure of a Spiced Chai latte is timeless, especially as the temperatures dip, enveloping us in the comforting embrace of cardamom, ginger, peppercorn, and cinnamon. Originating from the heart of India, masala chai has been a cherished beverage for millennia. While the contemporary recipe has evolved, the essence remains unchanged: black tea, a medley of warm spices, and a touch of sweetness.
Elevating the Idle Chai Experience
We've listened to our customers and have taken steps to elevate the Idle Chai experience. Our new and improved blend is:
100% Organic: We've ensured that every ingredient is organic, offering a purer and more natural taste.
Vegan & Gluten-Free: Catering to a wider audience, our chai is now suitable for vegans and those with gluten sensitivities.
Preservative-Free: We've eliminated all preservatives, ensuring a cleaner label and a healthier product for our consumers.
What Sets Idle Chai Apart?
Our Idle Tea Spiced Chai Mix is a tribute to our age-old recipe. Crafted with all-natural ingredients like black tea, whole spices, cane sugar, and lemon juice, our concentrate delivers a smooth, cardamom-forward taste for a truly authentic chai experience. Indulge in generations of cultural tradition established in the Karakorum region of northern Pakistan.
INGREDIENTS: Water, Sugars (organic cane sugar, organic molasses), Organic Black tea, Organic Cinnamon, Organic Cardamom, Organic Ginger, Organic Black pepper, Organic Lemon juice.
This blend isn't new to Fratello. In fact, it's based on the same recipe we crafted in the early 2000s, evolving from Flavors of Eden to Valleta Flavors, and now finding its home under the Idle Tea brand. While the essence remains unchanged, our packaging has undergone a transformation, now presented in an eco-friendly recyclable bottle.
Crafting the Perfect Chai Latte with Idle Chai
Creating the quintessential chai latte is a breeze with our blend. Mix 1 part Idle Tea Spiced Chai with 2 parts milk or a non-dairy alternative (adjust to preferred taste). Heat until it reaches 140°F and garnish with a sprinkle of cinnamon or nutmeg. This ratio is equally delightful when served cold over ice.
Variations to Spice Up Your Chai Experience
Dirty Chai Latte: Elevate your chai latte with an espresso shot, reminiscent of flavors like gingerbread or pumpkin spice.
Chai Apple Cider: Combine the warmth of apple cider with our chai mix for a delightful fusion.
Chai Hot Chocolate: Experience the zesty kick of ginger and black peppercorn in a spicy hot chocolate avatar.

A Note of Gratitude
We're profoundly grateful to our loyal customers for their patience and unwavering support during our brief hiatus. Your enthusiasm has fueled our journey, and we're excited to share this renewed chai experience with you.
Join us in celebrating the return of Idle Chai, a testament to Fratello Coffee Roasters' dedication to quality, tradition, and innovation.