Introducing Fratello's Exciting New Coffee Subscription Service!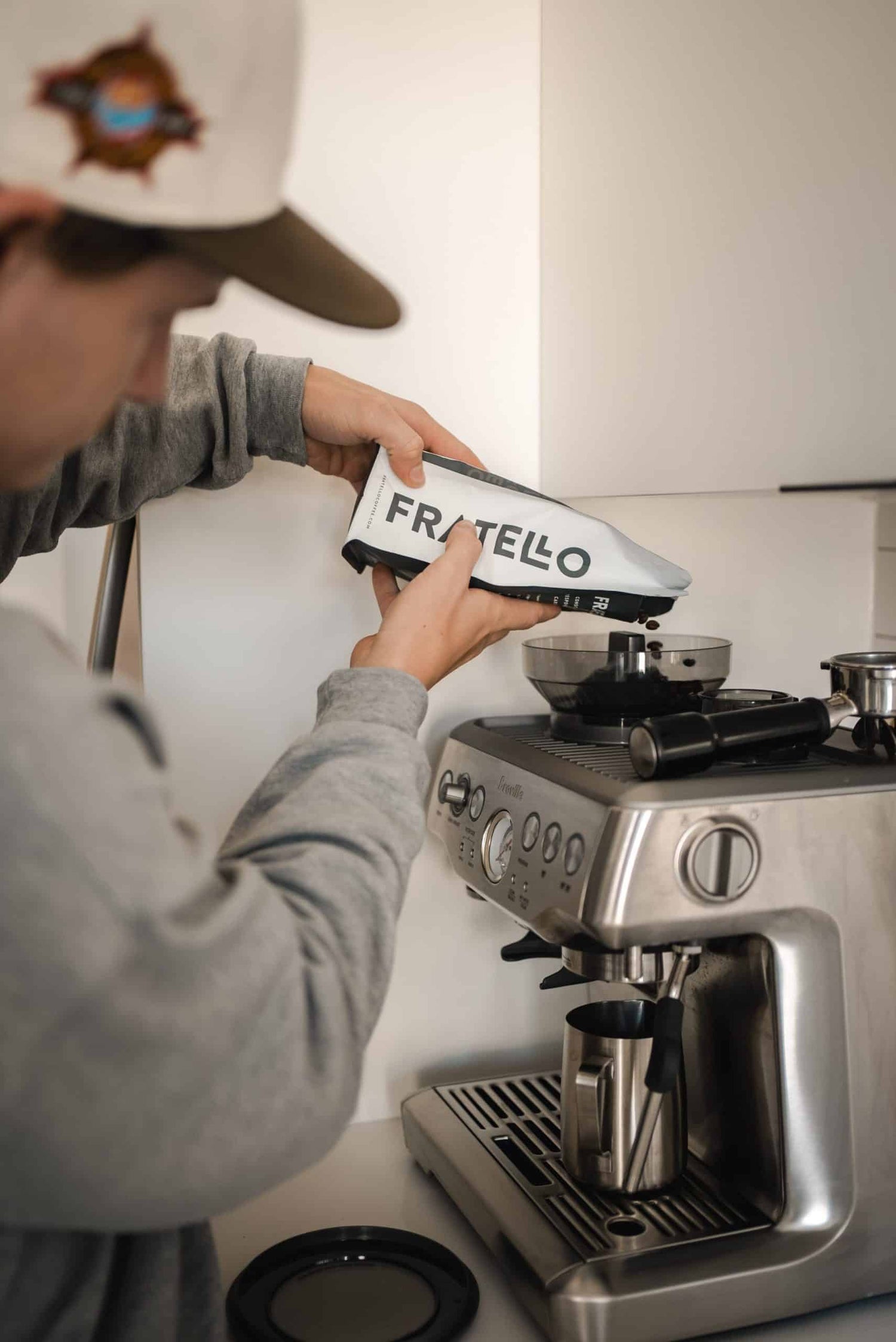 Coffee aficionados, the moment you've been waiting for is here! After numerous requests from our dedicated community of coffee enthusiasts, we're ecstatic to unveil our brand-new coffee subscription service. At Fratello Coffee Roasters, we've always been passionate about roasting and delivering exceptional coffee, and now, we're elevating that experience. Here's why this is a game-changer for home coffee enthusiasts:
Free Delivery and Volume Discounts
We bring fresh roasted Fratello Coffee, directly to your door.
Western Canada: Enjoy free shipping on orders above $40. (Orders below $40 incur a $10 shipping fee.)
Eastern Canada: Free shipping on orders above $60. (Orders below $60 incur a $15 shipping fee.)
Territories & Newfoundland: Free shipping on orders above $80. (Orders below $80 incur a $20 shipping fee.)
Volume Discounts
More Coffee, More Savings:
Tier 1: Indulge in a 5% discount on orders exceeding $250.
Tier 2: Elevate your experience with a 15% discount on orders over $450.
Note: These volume discounts are exclusive to coffee, tea, and chai concentrate purchases.
Fratello Coffee Subscription Perks
Subscriber Discount: Subscribers enjoy a 10% discount on 1-4 bags. For volume subscriptions of 5+ bags per month, we offer a special volume discount.
Dive into a World of Variety
Every delivery promises a fresh coffee adventure. From the caramel-rich "Godfather Espresso" to the exotic "Ethiopian Misty Valley" with blueberry hints, our diverse selection ensures a new experience with each cup. Journey through beans from Central America, Africa, Asia, and more, all from the comfort of your home.
Guaranteed Freshness
Relish the unmatched aroma of freshly roasted coffee beans. Our commitment is to ensure you enjoy the freshest brews, every time. No more settling for stale coffee.
Ultimate Convenience
Say goodbye to emergency coffee runs and the dread of an empty coffee jar. Your favorite Fratello blends will be right at your doorstep when you need them. And with free shipping perks in Canada, it's an offer too tempting to pass.
Tailored to Your Taste
Our subscription is all about personalization. Choose your preferred roast, blend, and even bag size. Your coffee, your way.
Flexibility and Control
Life's unpredictable, and we understand that. Our intuitive website allows you to adjust, pause, or cancel your subscription anytime. Experience coffee on your terms.
Exceptional Value with Exclusive Perks
Quality coffee doesn't have to be pricey. Enjoy premium beans and save in the long run. Plus, subscribers get an exclusive 10% discount on our coffee beans. Quality, affordability, and perks – a trifecta you can't resist.
Navigating Our Seamless Coffee Subscription Service
Step 1: Select Your Favorites
Begin by exploring our diverse coffee range. Find your favorite or experiment with something new. Once decided, pick the bag size that matches your consumption.
Step 2: Define Your Purchase
Opt for a one-time buy or immerse yourself in our subscription experience. Subscribers instantly benefit from a 10% discount on our beans.

Step 3: Schedule Your Deliveries
Set the pace of your coffee journey. Choose deliveries every 2, 4, 6, or 8 weeks, aligning with your coffee needs.
Step 4: Personalize Your Experience
Want more variety? Add any coffee to your subscription. Craft your ideal coffee mix.
Step 5: Relax and Anticipate
With your choices locked in, await your coffee delivery. We ensure every package meets the Fratello gold standard.
In Conclusion
Fratello Coffee Roasters is more than a brand; it's a coffee community & family. Our subscription service is our latest endeavor to share our coffee passion. Whether you've been with us since day one or are just getting started, we invite you to this exciting journey. Ready for a coffee adventure? Subscribe now and savor the Fratello difference!