Elevate Your Office Coffee | Nespresso, Keurig, Espresso or Bean to Cup?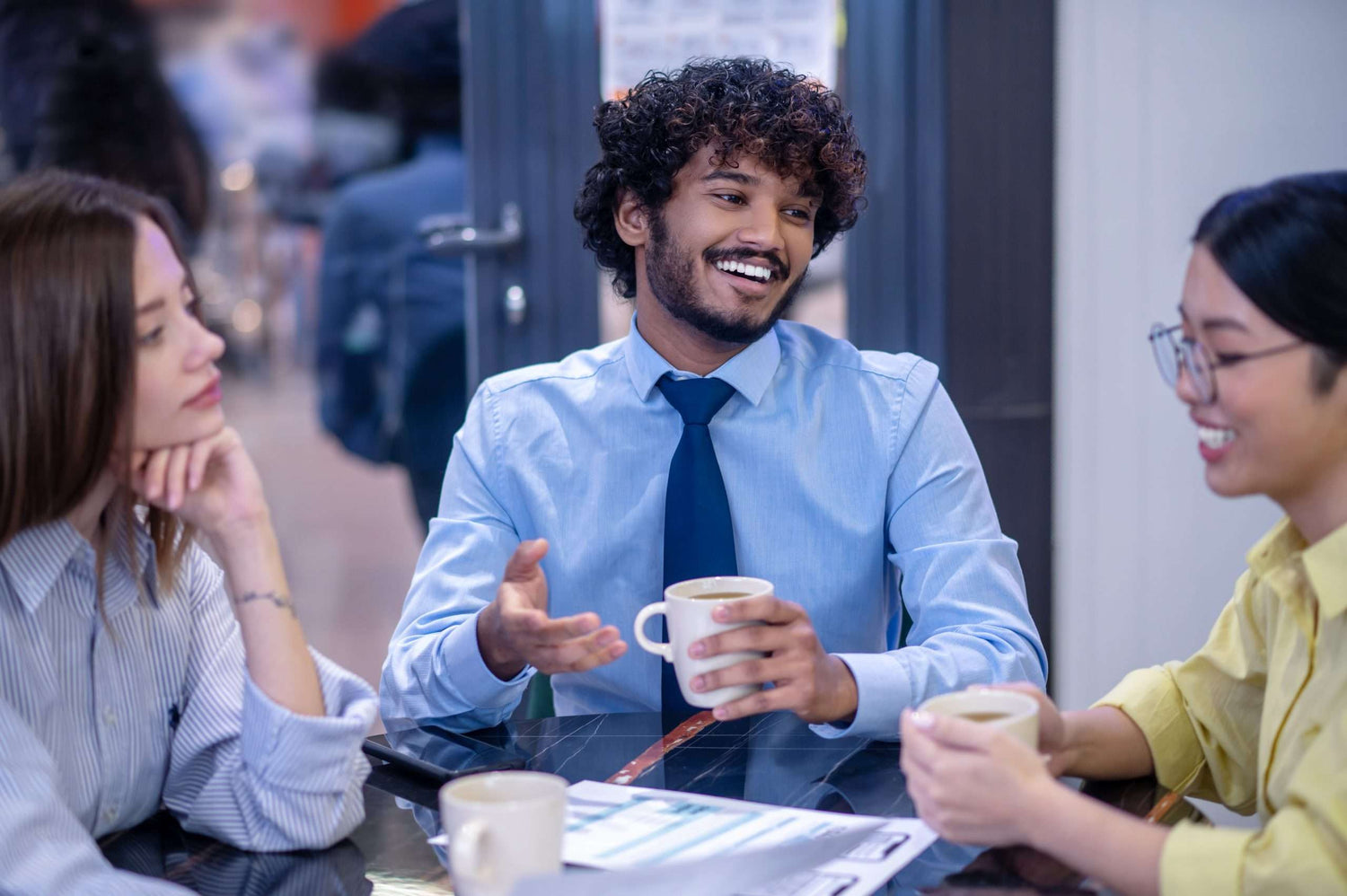 From Nespresso, Keurig, espresso, bean to cup and batch brewers, there are plenty of options to choose from. You're in luck if you want to sip on a delicious cup of coffee at work. Finding the ideal coffee brewing system for your office has never been simpler thanks to the huge selection of options available today. More than merely keeping workers awake, providing excellent coffee in the workplace can boost morale and productivity. We'll talk about the advantages of serving premium coffee in the office and how it may affect your workers' productivity in this blog post.
Why should I provide good coffee for offices?
First of all, offering excellent coffee to your team demonstrates your appreciation for them. Employees may feel exhausted, nervous, and exploited due to the stressful nature of the workplace. Making your staff members feel appreciated can start with implementing a fantastic office coffee programme. Also, it can help them feel more at ease and less intimidated in the workplace.
Coffee is naturally social, so you may use it to help your staff members get to know one another. Encouragement of social interaction can raise staff morale, particularly if it is low.
The benefits of frequent breaks.
Second, taking regular breaks actually increases productivity. When they take multiple short breaks during the day, people are more productive. Coffee and a mid-day break go hand in hand. Taking pauses throughout a lengthy workday can benefit employees' mindsets. By dividing big work into manageable chunks and interspersing them with breaks, you can complete them more quickly. When tasks are given in this manner, employees believe they can complete the project.
Also, providing excellent coffee will discourage your staff from leaving the workplace to get a cup, which can waste time.
Does caffeine make office workers more efficient?
The breaks that come with coffee are mostly responsible for its productivity advantages. Yet, caffeine makes your brain more attentive than it would be otherwise. Most office workers arrive at work exhausted from lack of sleep brought on by stress and commute. When seated at a desk, workers are more inclined to nod off, therefore caffeine helps prevent this.
But, it's crucial to keep caffeine consumption to two cups each day. A crash brought on by too much caffeine prevents workers from being productive.
Are there Health benefits to coffee?
High-quality coffee might be a health advantage when served at work. Antioxidants are found in recently roasted coffee that has been roasted within the past two weeks. Strong anti-aging and disease-prevention abilities are possessed by antioxidants. They lessen the body's oxidative stress brought on by free radicals. If you reside in a large city with air pollution, increasing your diet of antioxidant-rich foods is advised.
Great coffee generally tastes wonderful without the need for excessive sugar and milk, making it a healthy, if not risk-free, beverage.
Which coffee should I choose?
When choosing coffee, look for crowd-pleasing tasting notes. The majority of coffee drinkers prefer chocolatey, smooth, nutty flavours over bright, fruity flavours. I recommend choosing a local high-quality brand of coffee, such as a specialty coffee roaster. By choosing a local brand, you can support your community, and the coffee will be fresh.
What's the best way to offer office coffee?
There are numerous ways to provide excellent coffee for offices, depending on your budget. You can spend your money on a premium drip coffee maker if you have a reasonable spending limit. Get a quality drip coffee maker; cheaper models don't produce quality coffee. Delicious coffee is produced using drip machines like the Technivorm Moccamaster. Also, you'll need to spend money on premium coffee beans, which you may get from a nearby coffee roaster.
Also, you might want to think about contacting Office Coffee Service (OCS) businesses if you're searching for a simple and convenient way to supply coffee to your office. OCS companies specialize in providing equipment and services tailored to meet the specific needs of employees and your specific offices, making it easy for employees to enjoy a freshly brewed cup of coffee at any time.
At Fratello Coffee, we work closely with numerous OCS companies throughout Western Canada, and we can connect you with a provider that offers our high-quality coffee products. This way, you can enjoy the convenience of having your office coffee needs taken care of, while still enjoying the exceptional taste and quality of Fratello Coffee. Get in touch with our wholesale team, and drop us a line at info@fratellocoffee.com.