New Burundi Angele Ciza: A Bright and Sweet Coffee Experience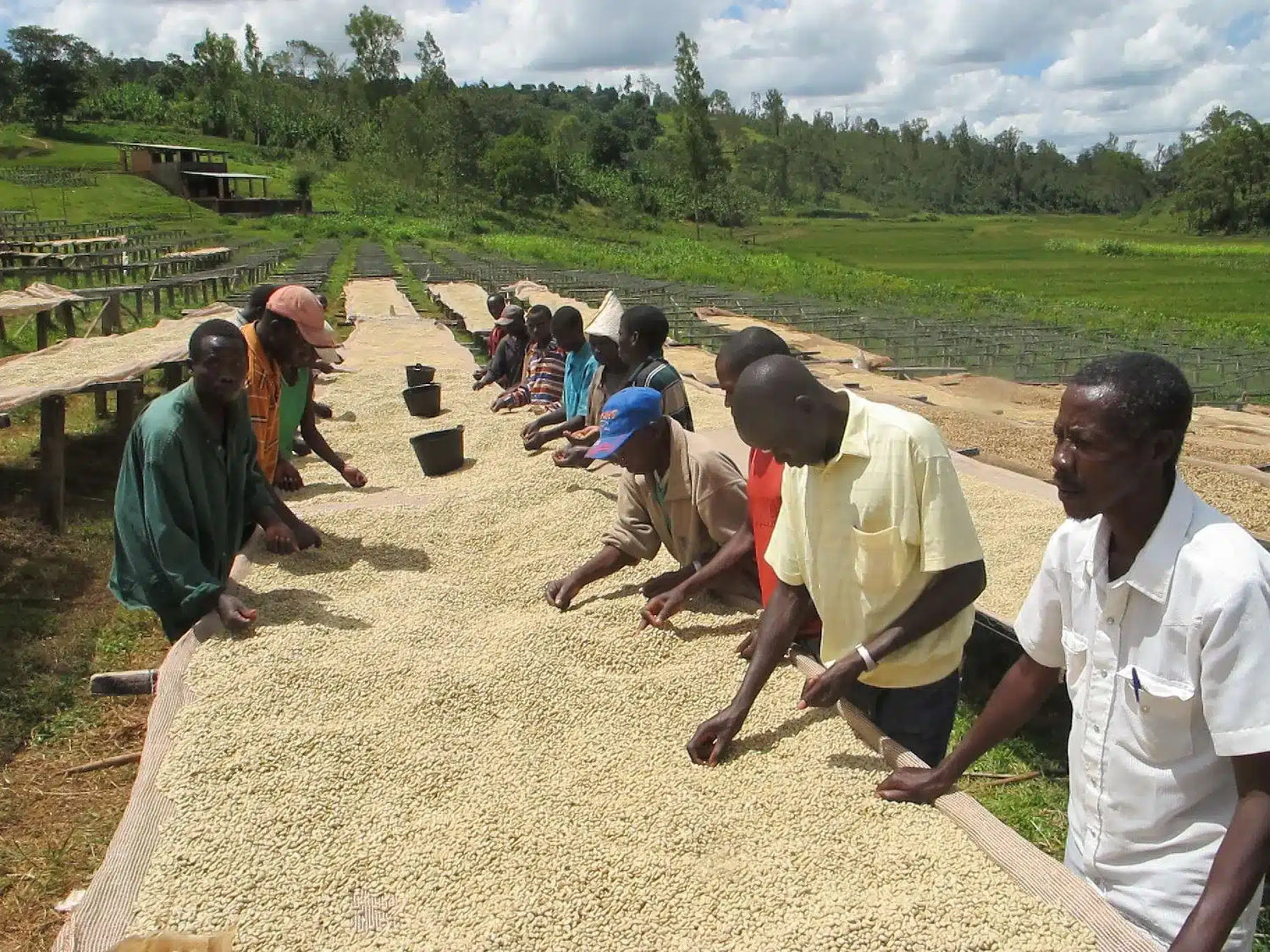 We are excited to present Burundi Angele Ciza, a delightful and unique coffee offering that brings a bright and sweet flavor experience to your cup. Sourced from the coffee-rich regions of Kirundo and Muyinga in North-Eastern Burundi, this exceptional coffee is exclusively available through Kahawa Link Company (Kalico). Owned and managed by the passionate and dedicated Angele Ciza, she is committed to working closely with coffee growers to produce the highest quality coffee possible. With its enticing notes of blackberry and grape, Burundi Angele Ciza is sure to captivate coffee enthusiasts and casual drinkers alike.
A Unique Coffee Offering from Burundi
We are excited to present a delightful and unique coffee offering from Burundi, brought to you exclusively through Kahawa Link Company (Kalico). This coffee, known as the "Queen of Coffee," is characterized by its bright and sweet flavor profile, featuring notes of blackberry and grape.
Key Characteristics of Burundi Angele Ciza
Region: Kirundo and Muyinga Provinces, North-Eastern Burundi
Owner: Angele Ciza
Producer Type: Privately Held Company, Woman-Owned
Altitude: 1650-1700 meters
Genetic Varieties: Primarily Bourbon
Processing Method: Fully Washed
Drying Method: Raised African Beds
Meet Angele Ciza: A Passionate Woman Owned Coffee Producer
Kalico is owned and managed by Angele Ciza, a remarkable woman who is deeply passionate about coffee. She is dedicated to working closely with coffee growers to produce the highest quality coffee possible.
Washing Stations and Coffee Production
Angele and her team operate seven washing stations located in the Kirundo and Muyinga Provinces. These washing stations serve 1,000-3,000 small-scale farmers who primarily grow the bourbon varietal of coffee. The coffee production process involves:
Wet fermentation for 12-18 hours
A 1-hour soak
A wash and pre-drying
Sorting and drying on raised beds
Commitment to Quality and Education
To ensure top-notch coffee production, Angele recognized the significance of educating producers about best practices. She initiated outreach programs to improve coffee quality at every stage, from the nurseries to picking. As the value of the coffee increased, Angele invested in:
Additional training for producers
Environmental protection measures
Inputs for coffee production
Micro-credit and micro-insurance programs
Social infrastructures in partnership with producer organizations

Flavor Profile: A Rich and Complex Blend
The Queen of Coffee blend boasts a rich and complex flavor profile with a range of delicious notes:
Primary Flavors: Guava, brown sugar, berry, and black licorice
Aftertaste: Grape, banana, and nut
Acidity: Round
Body: Syrupy
This delightful combination of flavors creates an enjoyable drinking experience that is sure to please coffee enthusiasts.
Brewing Recommendation
To fully appreciate the unique and delicious flavors of the Angele Ciza's coffee, we recommend brewing this coffee using a Hario V60 Pourer. This brewing method will bring out the best of the coffee's bright and sweet notes.
Final Thoughts
We are thrilled to introduce you to the Burundi Angele Ciza coffee offering. Whether you're a coffee connoisseur or simply looking for a new coffee experience, we believe that this brew will exceed your expectations. Enjoy the bright and sweet flavors of this exceptional coffee, and join us in celebrating the dedication and passion of Angele Ciza and her team. Try a bag of this amazing coffee for yourself!