Bolivian Telmo Cahuana | Cup of Excellence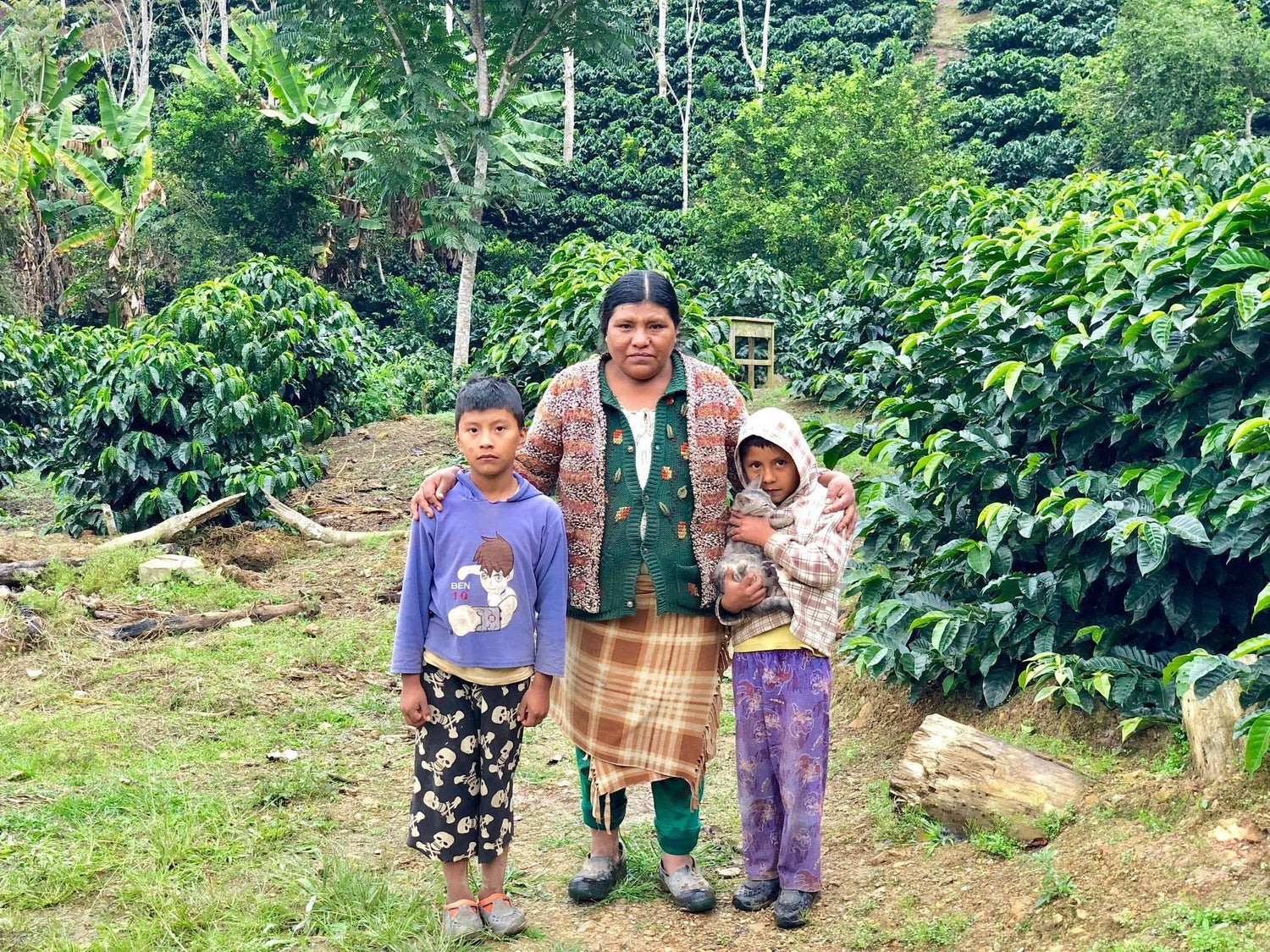 Fratello Coffee won its 3rd auction with the Cup of Excellence program on November 15th. This was a fast paced auction with many different roasting and retail companies bidding on the 26 award winning lots. As far as we could see, this auction will result in the highest average prices over all. I congratulate the Cup of Excellence program for their marketing efforts, and for successfully organizing another amazing event.
Fratello Coffee was awarded the 13th placing winning coffee. I remember this product well and found the characteristics in this coffee to show tastes of a Smokey Earth, a sparkling citrus and lingering acidity, with a clean body showing hints of Raisin. I scored this with an 87.5, however the average score at the competition gave this a 86.21. Overall this coffee is very balanced.
For more information on this coffee and the farm it was produced on, please read
below:Lot#: 13 Telmo Cahuana – Jatum Kjari
Jatum Kjari History
Telmo Cahuana Mamani began growing coffee in 1986 on a hectare of land that had been given to him as payment for his work as a school teacher at Comunidad Universo. From that point on Telmo dedicated himself to coffee production. He participated in previous competitions, but this was the first year he had made it to the international jury. "For me, this is a great achievement. As a result I'm very motivated and excited to keep working…first to improve the quality of for my family and children, and also to keep producing coffee."The farm is located in the Pilón Lajas Ecological Reserve, explained Telmo. "Coffee is a very noble product for the land, it is a friend of the environment. This is why I and my compañeros respect mother earth." Telmo currently has 16 hectares planted with criollo and caturra coffee, and one day hopes to have as much as 100 hectares of coffee. "Thanks to God, today we have more demand than we can produce. Coffee is profitable and I want to tell all of my neighbors that quality of the coffee speaks for itself; if a coffee is good it will sell itself and Bolivian coffee is excellent."
Quality Practices
Ripe cherries are hand harvested from June to September. Depulping is done daily immediately after harvest. Wet milling is done centrally at AIPAC's plant. Depulped coffee is fermented for 15 hours and washed with clean water from mountain springs. The coffee is then sun-dried on drying patios and tables.Environmental Care Production is done without the use of chemical pesticides or fertilizers.
Other Statistics:
Type of Soil: Clay and sand
Average Annual Rainfall: 1,700 mm
Type of Shade: Siquili – Forestales
Weeding: Twice per year
Pruning: Sanitary pruning
Production practices: Organic pest control using Bauveria bassiana
Property Characteristics:
Farm: Jatum Kjari
Farmer: Telmo Cahuana
Rank: 13
City: Distrito Cascada
Country: Bolivia
Farm Size: 45.00 Hectares
Coffee growing area: 16.00 Hectares
Altitude: 1450 masl
Certification: Organic
Coffee Characteristics:
Variety: Criollo (80%), Caturra (20%)
Processing System: Processing at DESYI SRL plant
Lot Size: 14 bags
International Jury Score: 86.21
Cupping Number #: SUR-040
Jury Descriptions: dark chocolate (16), black cherry (6), sugar cane (6) dried fruit (5), syrupy mouth feel (5), notably clean (4), raisin (3), syrah wine (3), pecans (2), malt (1)
Please Note: If a number appears in brackets next to a description it indicates the number of jurors that agreed with that particular decription.