Why Fratello Chooses to Support Rainforest Alliance Coffee?
Fratello Coffee has wanted to support a greater cause when purchasing our coffees.  We are choosing to work directly with farmers, and when possible purchase Rainforest Alliance Coffee (RFA) products.  This does not mean we are not going to continue to source Organic and Fairtrade Organic products, it just means we would rather choose the RFA Certification on our coffees.
I have had some issues in the past bringing in Organic certified coffees, not because I don't agree with organic certification, but simply because I know most coffee farms are indeed organic.  A lot of farmers don't use pesticides, chemicals and un-natural fertilizers because they can't afford them.  These same farmers can't afford the to undergo certification to become "Organic".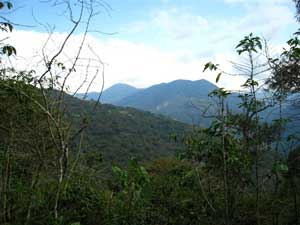 (Healthy envoirnment in Bolivia)
While I agree that farmers should be paid more for QUALITY products, and agree with the philosphy's surrounding Fairtrade.  I've always wondered at the track-ability of the funds so that I can ensure they are reaching the actual farmers and workers on the farm.
To me, it is much more important to get funds directly to a farmer, the workers and their families, than it is to pay a premium which goes to the Fairtrade certified Co-op that purchases coffees from the farmers.  I do know that Fairtrade has made huge living and working improvements to many area's in the world, but I'm unable to trace our funds directly to the source.  Accountability is very important to us.
Fratello wants to support our partners in the coffee growing comunities, and we want to ensure that the farmers and workers are not only paid well, but are well looked after.  We also want to ensure that the total environment is looked at, not simply that they are organic.
Rainforest Alliance auditors measure farms against ten key principles of sustainable agriculture.  These 10 key factors were designed by Rainforest Alliance and other members of the Sustainable Agriculture Network (SAN) - a coalition of nonprofit conservation organizations that work together to promote socially responsible and environmentally sustainable agriculture.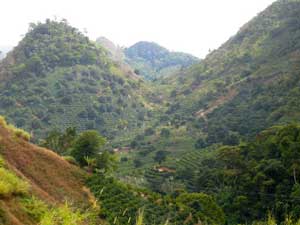 (healthy coffee farm and enviornment in Brazil)
For more information on the 10 key factors, please read below. (more…)